Time Management for Professionals Training Courses in Abu Dhabi 
Home »

Time Management – Advance Course Outline
Time Management: Advance – with practical examples & exercises
Course Introduction
It is very easy to get frustrated at work and feel that we do not have enough time to manage all our tasks. The reality is this feeling of frustration often stems from a feeling that we are not accomplishing what we want and that we have lost control. Through effective time management and time leveraging, you can gain control and achieve your goals.
This course will help you to focus on your goals, avoid distractions, organize your space and delegate effectively, all helping you to maximize your time and become more effective in the workplace.
Course Objectives
Knowledge and understanding of time wasters.
Management by Objectives
Knowledge and understanding of how to be more effective.
Skills in auditing your time.
Planning Skills
Scheduling skills.
Organizing skills.
Prioritizing skills.
Procrastination
Delegating skills.
Latest concepts relating time management
Dealing with distractions and interruptions.
Work Life Balance
common mistakes
Course Contents
Establish Students Expectation
Introduction
Training Need Analysis
Job/Role Analysis
Time Wasters/De-railers
Telephone Calls
Emailing
Visitors
Group Discussion on our daily routine
Management by Objective
Knowledge of your objectives
Objectives SMART/Not
Achievement of objective – importance of time
Exercise to write individual objectives
Effective Time Management
Completing all assignments in time
Prioritizing skills.
Planning Skills
Scheduling skills.
Procrastination
Video – discussion – where we lack in managing our time effectively
Organizing yourself
Manage your workplace.
Time & Motion study
Calendar Management – how to use- exercise
Things to do – how to use effectively – exercise
Reminders – to ensure not forgetting anything – exercise
Latest techniques
Discussion – where we lack in organizing our self
Delegation
When it is effective
When it is non effective
What is its objective
Team work
Developing Performance Culture
Objectives vs performance
Developing Team Work & Performance Culture
Productivity, Efficiency & Effectiveness
Time & Stress Management
Who Should Attend
This course is for Junior levels, Assistants, Executives, Officers.
Course Benefits
Achieve Organization Objectives
Work/Life balance
Quality time – quality services
Positive thinking
Testimonials
Had a great Experience with you guys. I would recommend DukeUAE to people who need IT Training, or for any other course. The time I spent there was all worth it.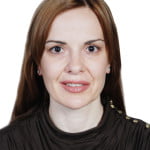 Duke Training Centre has been a pioneer in providing quality technical and practical education in the private sector in UAE. I received excellent training from Duke's trainers who are extremely professional. I would highly recommend Duke Training Centre for professionals seeking an upgrade in their technical and professional skills.
I found the experience extremely helpful. I'm totally confident with my Marketing and Management skills now, thanks to Duke UAE. I'm glad I joined at the right time, I feel like now my career's future isn't as uncertain anymore.
I completed my English Language course from DukeUAE last month and I'm glad I chose them on my friend's recommendation. The one thing I liked was their supportive and encouraging approach. They taught each and every thing with a much managed and practical way, I was proficient at English in no time without feeling any burden at all.
State of the Art, professional Courses of Duke Training Centre has earned me my dream job. I had training with different training centres in Abu Dhabi and other emirates but Duke's Faculties have unmatched parallels in the entire UAE.