MANUAL ACCOUNTING – COURSE
A manual that contains pertinent accounting rules and other information for a business or organization. Accounting manuals can contain guidelines for various policies and procedures. They also often specify organizational rules and standards for corporate accounts. Can still provide an effective and useful way of recording business transactions and can deliver an efficient accounting information system for the small business owner.
Manual accounting uses several paper ledgers and journals where accountants record financial information. The general ledger includes miscellaneous transactions and the aggregate balance of all subsidiary ledgers and journals. Manual accounting is very detailed, since accountants must carefully enter information into physical books.
MODULE 1 -INTRODUCTION TO ACCOUNTING :
Importance of Accounting.
Book Keeping & its process.
Accounting Cycle.
Accounting terms.
Accounting concepts.
MODULE 2 – JOURNAL:
Double entry system.
Account & Classification of Accounts.
Debit & Credit.
Explanation of Source Documents – Cash Memo, Invoice, Receipt, Debit Note, Credit Note, Pay in slip & Vouchers
Accounting Equation.
Rules of Accounting.
Journalizing – Format & Journal Posting.
Advantages of Journal.
MODULE 3 – LEDGER:
Introduction to Ledger.
Format for Ledger.
Procedure for Posting:
Balance an Account.
Difference b/w Journal & Ledger.
MODULE 4 – SUBSIDIARY BOOKS:
Introduction to Subsidiary Books.
Difference b/w Subsidiary & Primary Books.
Purchase Book
Sales Book
Purchase Return Book
Sales Return Book
MODULE 5 – CASH BOOKS:
Introduction to Cash Book.
Kinds of Cash Book
Posting Cash Book Entries.
Petty Cash Book.
MODULE 6 – BANK RECONCILAITION STATEMENT:
Bank Pass Book
Cash Pass Book
Bank reconciliation statement.
Procedure of Bank reconciliation statement & Format.
MODULE 7 – TRIAL BALANCE:
Introduction to Trial Balance.
Objectives of Trial Balance
Limitations of Trial Balance.
Methods of Preparation of Trial Balance.
Adjusted Trial Balance.
Rules of preparing Trial Balance.
MODULE 8 – RECTIFICATIONS OF ERRORS:
Introduction to Rectification of Errors.
Kinds of errors.
MODULE 9 – CAPITAL & REVENUE TRANSACTIONS:
Explanation of Capital Transactions.
Explanation of Revenue Transactions.
Explanation of Deferred Revenue Transactions.
Differences b/w Capital, Revenue & Deferred Transactions.
Capital Profit / revenue Profit.
MODULE 10 – FINAL ACCOUNTS:
Introduction to Final Accounts.
Parts of Final Accounts.
Explaining Trading Account & Format.
Practicing of Trading Account.
Introduction & Format of Profit/Loss Account.
Explaining of the Items appearing in the account.
Practicing the Problems related to Trading & P/L account.
Introduction & Format of Balance Sheet
Explaining of the Items appearing in the account.
Explaining the Classification of Assets & Liabilities.
Practicing the Problems related to balance sheet.
This course is intended for anyone interested in learning to master his or her own body.
Testimonials
Had a great Experience with you guys. I would recommend DukeUAE to people who need IT Training, or for any other course. The time I spent there was all worth it.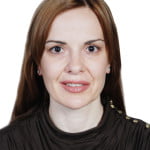 Duke Training Centre has been a pioneer in providing quality technical and practical education in the private sector in UAE. I received excellent training from Duke's trainers who are extremely professional. I would highly recommend Duke Training Centre for professionals seeking an upgrade in their technical and professional skills.
I found the experience extremely helpful. I'm totally confident with my Marketing and Management skills now, thanks to Duke UAE. I'm glad I joined at the right time, I feel like now my career's future isn't as uncertain anymore.
I completed my English Language course from DukeUAE last month and I'm glad I chose them on my friend's recommendation. The one thing I liked was their supportive and encouraging approach. They taught each and every thing with a much managed and practical way, I was proficient at English in no time without feeling any burden at all.
State of the Art, professional Courses of Duke Training Centre has earned me my dream job. I had training with different training centres in Abu Dhabi and other emirates but Duke's Faculties have unmatched parallels in the entire UAE.