IWCF Drilling Well Control Certification Training in Abu Dhabi
Home »

IWCF-Well Intervention Pressure Control Training
IWCF-Well Intervention Pressure Control Training – Course Major Topics
The course provides an understanding of pressure control methods related to well-servicing methods and equipment. The following certification options are provided:
Completion Operations (compulsory)
Completion Equipment (compulsory)
Coiled Tubing Operations (optional)
Wireline Operations (optional)
Snubbing Operations (optional)
Course participants must attempt both compulsory and one or more optional components in a combined certification programme. To obtain a combined certificate, participants must pass each component they have been nominated for. Furthermore, participants may choose to sit the IWCF assessment examination as either Level 3 (Operator) or Level 4 (Supervisor) in one, two or three equipment categories (wireline, snubbing and / or coil tubing). The IWCF certificate is endorsed with the achieved assessment. The course is led by instructors with extensive experience in well services and is delivered through Classroom / Online  theories, case studies, group discussion as well as practical simulator exercises.
Course Objectives
The IWCF Well Intervention Pressure Control level 3 & 4 course is designed for operators and supervisors and provides the knowledge and skills necessary to effectively and safely control a well during well intervention operations. The IWCF Certification in Norway is a government imposed certificate for leading well service personnel and must be renewed every two years. The Course is suitable for Drillers / Drilling Supervisors / Well Service Supervisors / Well Intervention Supervisors and Senior Operators and Equipment Operators.
Course Major Topics:
Pressure control incidents during well intervention

Well integrity requirements
Annulus pressure monitoring during well intervention operations
Maximum Allowable Annulus Surface Pressure (MAASP)
Risk management, main principles and implementation
Management of change process
Well control drills as a part of well control
Well control training and assessment, importance for pressure
control during well intervention operations
Well handover, well barrier integrity confirming
Introduction to well control

Hydrostatic pressure, calculations
Calculation of pressure and volumes
Tubing and annulus pressures
Formation pressure, normal, abnormal, subnormal, Formation of injectivity pressure (LOT)

Fracture pressure, its influence on well integrity
Primary well control, comparison of drilling and well intervention
Secondary well control
Pressure and volumes handout
Barrier philosophy in well intervention operations

Barrier envelope and barrier elements
Primary and secondary barriers
Barrier management
Blowout preventers and shearing devices
BOP elastomers
Verification of barriers

Testing of barriers, procedures, documentation
Inflow testing
Equipment integrity testing
Barriers handout
Well completion methods and equipment

Xmas Trees
Wellhead and tubing hanger
Tubing, materials, movement and its consequences

The use of flow couplings
Subsurface safety valves and annular safety valves
The use of side pocket mandrels (gas lift, circulation)
Sliding sleeves, circulation and flow control devices
Packers, polished bore receptacle (PBR) and extra long tubing seal receptacle (ELTSR) Landing nipples and plugs Types of wireline entry guides (WEGs), their use Completion equipment handout
Different types of influx Gas laws

Gas migration up a well and its influence on surface and well bore pressures
Well shut-in, principles and procedures
Shut-in tubing pressure and shut-in casing pressure
Pressure gauge limitations and problems
and Much More……………..
Testimonials
Had a great Experience with you guys. I would recommend DukeUAE to people who need IT Training, or for any other course. The time I spent there was all worth it.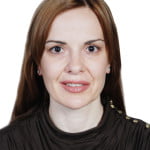 Duke Training Centre has been a pioneer in providing quality technical and practical education in the private sector in UAE. I received excellent training from Duke's trainers who are extremely professional. I would highly recommend Duke Training Centre for professionals seeking an upgrade in their technical and professional skills.
I found the experience extremely helpful. I'm totally confident with my Marketing and Management skills now, thanks to Duke UAE. I'm glad I joined at the right time, I feel like now my career's future isn't as uncertain anymore.
I completed my English Language course from DukeUAE last month and I'm glad I chose them on my friend's recommendation. The one thing I liked was their supportive and encouraging approach. They taught each and every thing with a much managed and practical way, I was proficient at English in no time without feeling any burden at all.
State of the Art, professional Courses of Duke Training Centre has earned me my dream job. I had training with different training centres in Abu Dhabi and other emirates but Duke's Faculties have unmatched parallels in the entire UAE.