Business Management & Administration Diploma Courses in Abu Dhabi 
Home »

Business Management & Administration Diploma
International 'Premier' Diploma Program on Business Management & Administration
Designed to train existing, new and future managers & administrators to efficiently manage and run Profitable Businesses in Commerce and Industry.
Success in business today depends on more than just the ability to produce and/or to sell products. A modern business manager or administrator must also be proficient in managing finance, business resources, accounts, human resource, purchasing, marketing, stock control, office organisation and control, computerisation, communications, and very much more. This unique Program builds on the solid foundation provided by our Business Organisation & Management Program and is suitable not only for people seeking managerial posts in business, but also for people who intend to establish and manage their own businesses in the future, and for those already running businesses or departments who need expert guidance to ensure full PROFITABILITY in modern industry and commerce.
Major Topics Covered in this Diploma Program include:
Capital And Financing of business, Sources of capital, share issue working capital, cash and funds flow; revenue, income, expenditure, overheads. Starting or taking over a business, goodwill.
Business Unit: sole-proprietors, partnership firms, limited liability companies, the board of directors; business organisation; the business environment, trading enterprises; factors in business location.
Planning and forcasting in business plan; competition, location, knowledge, skills, market potential; budgeting, budgetary control, credit limits, credit control, discounts: trade, quantity.
Management of personal: job analysis recruiting, selection inducting training, controlling, remunerating. Motivation, human resource. Health and safety in the workplace, O & M Studies.
Selling sell and marketing management market research sale promotion, pricing policy; office management, delegation of responsibility; structure, charts; control and standards; communication.
Production management market technology manpower factory costing; stock control, costs, levels, purchasing; financial records, ccounting, ratios; data, records, computer systems, IT, security.
And much more….
Testimonials
Had a great Experience with you guys. I would recommend DukeUAE to people who need IT Training, or for any other course. The time I spent there was all worth it.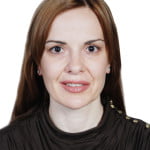 Duke Training Centre has been a pioneer in providing quality technical and practical education in the private sector in UAE. I received excellent training from Duke's trainers who are extremely professional. I would highly recommend Duke Training Centre for professionals seeking an upgrade in their technical and professional skills.
I found the experience extremely helpful. I'm totally confident with my Marketing and Management skills now, thanks to Duke UAE. I'm glad I joined at the right time, I feel like now my career's future isn't as uncertain anymore.
I completed my English Language course from DukeUAE last month and I'm glad I chose them on my friend's recommendation. The one thing I liked was their supportive and encouraging approach. They taught each and every thing with a much managed and practical way, I was proficient at English in no time without feeling any burden at all.
State of the Art, professional Courses of Duke Training Centre has earned me my dream job. I had training with different training centres in Abu Dhabi and other emirates but Duke's Faculties have unmatched parallels in the entire UAE.