What you will learn?
Cisco Certified Network Association (CCNA) Routing and Switching has two major parts ICND1 and ICND2. CCNA covers all topics under ICND1 and ICND2. This CCNA Course in Abu Dhabi will make you learn how to install and configure cisco switches and routers, using LAN and WAN interfaces. You will learn about the security for the devices used in networks. This will provide information about implementing, troubleshooting and monitoring networks. Your knowledge about networking will get into a different and wider horizon.
Prerequisite or Relevant Knowledge
You should have a basic knowledge about networking. If you have experience then that is the best.
Along with that a little understanding of cisco IOS concepts will be required.
Who should attend?
Those who want to improve their skills as network personnel and those who are using cisco devices on regular basis should think of attending this course.
Course Outline
ICDN1:
Networking Fundamentals
Introduction to Computer Networking Concepts
The TCP/IP and OSI Networking Models
Fundamentals of LANs
Fundamentals of WANs
Fundamentals of IP Addressing and Routing
Fundamentals of TCP/IP Transport, Applications, and Security
LAN Switching
Ethernet LAN Switching Concepts
Operating Cisco LAN Switches
Ethernet Switch Configuration
Ethernet Switch Troubleshooting
Wireless LANs
IP Routing
IP Addressing and Subnetting
Operating Cisco Routers
Routing Protocol Concepts and Configuration
Troubleshooting IP Routing
Wide-Area Networks
WAN Concepts
WAN Configuration
ICDN-II:
LAN Switching
Virtual LANs
Spanning Tree Protocol
Troubleshooting LAN Switching
IP Routing
IP Routing: Static and Connected Routes
VLSM and Route Summarization
IP Access Control Lists
Troubleshooting IP Routing
Routing Protocols Configuration and Troubleshooting
Routing Protocol Theory
OSPF
EIGRP
Troubleshooting Routing Protocols
Wide-Area Networks
Point-to-Point WANs
Frame Relay Concepts
Frame Relay Configuration and Troubleshooting
Virtual Private Networks
Scaling the IP Address Space
Network Address Translation
IP Version 6
Impact/Benefits of this Course
CCNA is a very extensive course and one of the most valued IT certification. With this you will have a base to study for further cisco certifications. A lot more job opportunities will now be available for you. You will definitely get an increment in your salary and a gateway will open for you networking career.
At Course Completion
At course completion you will have personal satisfaction as your knowledge will beexpanded. You will learn a great deal about routing, switching, networking and protocols.
You will get to know about internet connectivity, WAN concepts, troubleshooting IP routing and protocols. You will learn how to scale the IP Address space. You will be able to provide better and secure networks and hence increase their performance.
Why Duke Training Centre?
Duke Training Centre provides the best learning opportunities with the excellent skills and quality. We make sure that the knowledge we provide is the latest and most helpful. We provide customized support to individuals and focus on each and every one of our students.
By enrolling in CCNA at Duke Training Centre you will see how detailed information you will be provided and definitely you will make best use of your time and money
Testimonials
Had a great Experience with you guys. I would recommend DukeUAE to people who need IT Training, or for any other course. The time I spent there was all worth it.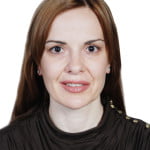 Duke Training Centre has been a pioneer in providing quality technical and practical education in the private sector in UAE. I received excellent training from Duke's trainers who are extremely professional. I would highly recommend Duke Training Centre for professionals seeking an upgrade in their technical and professional skills.
I found the experience extremely helpful. I'm totally confident with my Marketing and Management skills now, thanks to Duke UAE. I'm glad I joined at the right time, I feel like now my career's future isn't as uncertain anymore.
I completed my English Language course from DukeUAE last month and I'm glad I chose them on my friend's recommendation. The one thing I liked was their supportive and encouraging approach. They taught each and every thing with a much managed and practical way, I was proficient at English in no time without feeling any burden at all.
State of the Art, professional Courses of Duke Training Centre has earned me my dream job. I had training with different training centres in Abu Dhabi and other emirates but Duke's Faculties have unmatched parallels in the entire UAE.