COURSE OUTLINE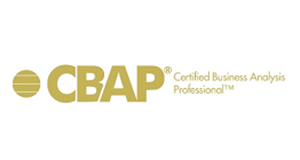 The Certified Business Analysis Practitioner Exam is the industry recognized assessment of Business Analysis skills, knowledge, and capabilities. Backed by the International Institute of Business Analysis (IIBA®), this exam covers seven core competency areas as well as tools and techniques commonly practiced by a seasoned analyst. This workshop is designed to assist the participant in applying for the certification and learn best practices for preparing and passing the exam. It focuses attention on key concepts throughout the Business Analysis Body of Knowledge (BABOK®) version 2.0 for the greatest preparation efficiency and effectiveness.
FEATURES
A broad base of information for participants who will be taking the CBAP® exam.
CBAP® certified facilitators.
Course materials containing 200 practice exam questions.
A copy of the BABOK® Guide for each participant in the workshop.
Students will leave the workshop with an Exam Test Plan for ensuring their success on the CBAP® Exam.
Students should anticipate an additional 50-100 hours of study after this workshop to pass the assessment.
DISCOVER HOW TO
Apply for the CBAP® certification with the right information to get your application accepted the first time
Be more effective at preparing and passing the exam
Apply knowledge of Business Analysis to the CBAP® exam.
DURATION:
Traditional – 2 days.Virtual – 16 hours.
CAPACITY:
NOT More Than 20 people.
WHO SHOULD ATTEND:
Business, Systems or other Analyst job role with at least five years of professional experience in the field (required for application approval).
PREREQUISITES: The Business Analysis Practitioner Track (Fast Start in Business Analysis, Survival Skills for Analysts and Mastering the Requirements Process) are all suggested
PDUs: 16 credits.
CDUs: 16 credits.
Testimonials
Had a great Experience with you guys. I would recommend DukeUAE to people who need IT Training, or for any other course. The time I spent there was all worth it.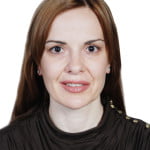 Duke Training Centre has been a pioneer in providing quality technical and practical education in the private sector in UAE. I received excellent training from Duke's trainers who are extremely professional. I would highly recommend Duke Training Centre for professionals seeking an upgrade in their technical and professional skills.
I found the experience extremely helpful. I'm totally confident with my Marketing and Management skills now, thanks to Duke UAE. I'm glad I joined at the right time, I feel like now my career's future isn't as uncertain anymore.
I completed my English Language course from DukeUAE last month and I'm glad I chose them on my friend's recommendation. The one thing I liked was their supportive and encouraging approach. They taught each and every thing with a much managed and practical way, I was proficient at English in no time without feeling any burden at all.
State of the Art, professional Courses of Duke Training Centre has earned me my dream job. I had training with different training centres in Abu Dhabi and other emirates but Duke's Faculties have unmatched parallels in the entire UAE.