Positive and negative stress is a constant influence on all of our lives. The trick is to maximize the positive stress and to minimize the negative stress. Participants will be shown how stress can be positive and negative, and we will look at the Triple A approach that will form the basis of this workshop.
The Stress Management workshop will give participants a three-option method for addressing any stressful situation, as well as a toolbox of personal skills, including using routines, relaxation techniques, and a stress log system.
Module One: Getting Started
Module Two: Understanding Stress
What is Stress?
What is Eustress?
Understanding the Triple A Approach
Module Three: Creating a Stress-Reducing Lifestyle
Eating Properly
Exercising Regularly
Sleeping Well
Module Four: Altering the Situation
The First A
Identifying Appropriate Situations
Creating Effective Actions
Module Five: Avoiding the Situation
The Second A
Identifying Appropriate Situations
Creating Effective Actions
Module Six: Accepting the Situation
The Third A
Identifying Appropriate Situations
Creating Effective Actions
Module Seven: Using Routines to Reduce Stress
Planning Meals
Organizing Chores
Using a To – Do List
Module Eight: Environmental Relaxation Techniques
Finding a Sanctuary
Using Music
Seeing the Humor
Module Nine: Physical Relaxation Techniques
Soothing Stretches
Deep Breathing
Tensing and Relaxing
Meditation
Module Ten: Coping with Major Events
Establishing a Support System
Creating a Plan
Knowing When to Seek Help
Module Eleven: Our Challenge to You
Creating a Stress Log
Week One: Recording Events
Week Two: Identifying Stressors and Creating a Plan
Week Three: Creating New Habits
Reviewing and Evaluating
Module Twelve: Wrapping Up
Words from the Wise
Lessons Learned
Completion of Action Plans and Evaluations
Testimonials
Had a great Experience with you guys. I would recommend DukeUAE to people who need IT Training, or for any other course. The time I spent there was all worth it.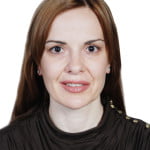 Duke Training Centre has been a pioneer in providing quality technical and practical education in the private sector in UAE. I received excellent training from Duke's trainers who are extremely professional. I would highly recommend Duke Training Centre for professionals seeking an upgrade in their technical and professional skills.
I found the experience extremely helpful. I'm totally confident with my Marketing and Management skills now, thanks to Duke UAE. I'm glad I joined at the right time, I feel like now my career's future isn't as uncertain anymore.
I completed my English Language course from DukeUAE last month and I'm glad I chose them on my friend's recommendation. The one thing I liked was their supportive and encouraging approach. They taught each and every thing with a much managed and practical way, I was proficient at English in no time without feeling any burden at all.
State of the Art, professional Courses of Duke Training Centre has earned me my dream job. I had training with different training centres in Abu Dhabi and other emirates but Duke's Faculties have unmatched parallels in the entire UAE.