This UNIX Fundamentals course teaches delegates the main concepts of the UNIX Operating System, to ensure that they are proficient users and able to troubleshoot OS issues. This UNIX Operating System training course gives delegates a comprehensive introduction to the main underpinning concepts of a UNIX Operating System, in addition to the most commonly used UNIX commands and utilities, including Command-Line Wildcard and redirection facilities.
Due to UNIX'S adaptability, this UNIX Training course is designed to give delegates an overview of the various UNIX versions that are available. Hence, this UNIX Training course simplifies the underpinning concepts to ensure that all staff, of all levels, are able to utilise and appreciate UNIX. After undertaking this UNIX Course, individuals will have an appreciation and knowledge of creating, duplicating, renaming, adapting, moving and deleting files and directories, using the UNIX'S redirection and pipe facilities. Additionally, our engaging trainers will help delegates learn how to use the VI Editor to edit text files. 
This UNIX course educates individuals how to use UNIX to promote logical business decisions and successfully implement UNIX systems to enhance operational efficiency.
This interactive UNIX Fundamentals training course develops a delegate's ability to interact and engage with UNIX Operating Systems. 
The following subjects will be taught during this course, lead by our engaging instructor:
What is UNIX?
Why Choose UNIX?
Introduction to the UNIX operating system
Customising UNIX
Interacting with UNIX​
Basic commands
Redirection and pipes
Introduction to the VI editor
Searching and replacing text
Recalling and editing commands
UNIX​ Files
File permissions and access control
UNIX Processes
The UNIX User Interface
Setting and changing access permissions on files
Testimonials
Had a great Experience with you guys. I would recommend DukeUAE to people who need IT Training, or for any other course. The time I spent there was all worth it.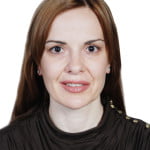 Duke Training Centre has been a pioneer in providing quality technical and practical education in the private sector in UAE. I received excellent training from Duke's trainers who are extremely professional. I would highly recommend Duke Training Centre for professionals seeking an upgrade in their technical and professional skills.
I found the experience extremely helpful. I'm totally confident with my Marketing and Management skills now, thanks to Duke UAE. I'm glad I joined at the right time, I feel like now my career's future isn't as uncertain anymore.
I completed my English Language course from DukeUAE last month and I'm glad I chose them on my friend's recommendation. The one thing I liked was their supportive and encouraging approach. They taught each and every thing with a much managed and practical way, I was proficient at English in no time without feeling any burden at all.
State of the Art, professional Courses of Duke Training Centre has earned me my dream job. I had training with different training centres in Abu Dhabi and other emirates but Duke's Faculties have unmatched parallels in the entire UAE.