What you will learn?
Hyper Text Markup language is the standard language for web application, Mobile and cross platform applications. This informative course about html will be very beneficial.
You will learn a lot about how to design web front ends. You will learn different parts of html, meanings of different tags and their usage. You will learn how to get information from tags to interpret the content of page. You will learn how to design pages of web using colors, fonts, alignment.
Apart from that you will get your hands on html CSS (cascading style sheet) and html classes. Also you will learn the programming language for html that is JavaScript.
Prerequisite or Relevant Knowledge
Candidates should have the basic knowledge of computing and a little understanding of basic programming.
Who should attend?
Html is widely used language for designing webpages. All those who want to start their career in Designing websites then this is the best opportunity for them as this is the basic requirement.
Course Outline
HTML Introduction
HTML Editors
HTML Basics
HTML Elements
HTML Attributes
HTML Headings
HTML Paragraphs
HTML Styles
HTML Formatting
HTML Quotation
HTML Computer code
HTML Comments
HTML CSS
HTML Links
HTML Images
HTML Tables
HTML Lists
HTML Blocks
HTML classes
HTML Layouts
HTML Responsive
HTML Iframe
HTML Color names groups and shades
HTML java script
HTML head
HTML Entities
HTML symbols
HTML charset
HTML URL encode
HTML XHTML
HTML Forms
HTML Graphics
HTML Media
HTML APIs
Impact/Benefits of this Course
HTML is by default in all browsers, you won't have to bother to install any tool for learning html.This course will be highly helpful for you as it will help you develop your footing in the field of web designing.
It is most beneficial for the beginners as html is easy to learn with loose syntax.CSS will help you create pages with eye catching layouts and designs.
At Course Completion
At course completion you will learn basics of html, its elements, attributes, Html computer code. You will be able to make high level web pages. You can make webpages flexible and attractive by using CSS with html. You will be able to write java script in different formats that is inline, internal and external. You will be able to add media and graphics in your html and make it even more fun.
Why Duke Training Centre?
DUKE promises to provide the best services in the field of learning and training. Our main focus is to provide the quality learning that no other institute matches. This makes us to stand out from the rest.
Testimonials
Had a great Experience with you guys. I would recommend DukeUAE to people who need IT Training, or for any other course. The time I spent there was all worth it.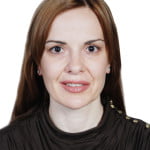 Duke Training Centre has been a pioneer in providing quality technical and practical education in the private sector in UAE. I received excellent training from Duke's trainers who are extremely professional. I would highly recommend Duke Training Centre for professionals seeking an upgrade in their technical and professional skills.
I found the experience extremely helpful. I'm totally confident with my Marketing and Management skills now, thanks to Duke UAE. I'm glad I joined at the right time, I feel like now my career's future isn't as uncertain anymore.
I completed my English Language course from DukeUAE last month and I'm glad I chose them on my friend's recommendation. The one thing I liked was their supportive and encouraging approach. They taught each and every thing with a much managed and practical way, I was proficient at English in no time without feeling any burden at all.
State of the Art, professional Courses of Duke Training Centre has earned me my dream job. I had training with different training centres in Abu Dhabi and other emirates but Duke's Faculties have unmatched parallels in the entire UAE.