Summary
Looking for a healthcare job in some foreign country? What you need to know is, in countries where English is the native language, you'll need to be very fluent and in-command of your English communication skills. English is not just a job criteria but a survival necessity in such countries. OET is a test that determines a person's ability to speak, listen, read, write and understand English language as a healthcare professional requirement. You shouldn't just be good at speaking English but also familiar with all the technical terms and norms used in the healthcare field you are applying for.
Seems a bit too much? Don't worry, we've got your back. Duke Training Centre takes full responsibility of teaching all the ins and outs of not just OET test but the necessities of linguistic survival in any foreign country. We'll start from the basics and take you to the point where you can fluently communicate in English and survive in any foreign healthcare job market.
This OET training in Abu Dhabi is designed to improve the following four Macro skills for the Occupational English Test.
Reading
Writing
Listening
Speaking
Prerequisite
This course has no prerequisite. Feel free to join, we'll start from scratch.
Who should join OET Preparation Course?
This OET preparation course is for those people who want to take up the following 12 Health and Allied health professions in a foreign country.
OET Dentistry
OET Optometry
OET Occupational Therapy
OET Nursing
OET Dietetics
OET Medicine
OET Pharmacy
OET Veterinary Science
OET Speech Pathology
OET Radiography
OET Podiatry
OET Physiotherapy
Market Application/ Benefits
The OET test is currently used by the governing bodies of the professions at state and national level in Australia, New Zealand and Singapore. Each board or council determines the result required from candidates to meet the language competency standards required in order to function in their profession.
Course outline
OET Writing
Writing Skills
Letter writing including but not limited to: formal & informal letters, patient referral letters, hospital admissions letters, reminder letter to patients, patient discharge letters etc.
Hand writing skills
Planning to write
Organising the task
Understand the assessment criteria
OET Speaking
Clinical setting
Public and private hospital settings
Effectively communicate
Different medical situations
Medical related scenarios
Dialogues related to various medical settings
Speaking using tone, diction, fluency, accuracy & volume, which covers typical patient scenarios in Australia
Pronunciation & appropriate language for when dealing with people in all contexts e.g. hospital settings & private clinics
Functional language, taking patient histories, giving explanations, giving advice, aggression conversation & giving reassurances
Dealing with children, teenagers, adults & older Australians
Understand the assessment criteria
OET Listening
Listening to passages and dialogues
Listening for detail
Hand writing speed
Writing in note form
Scanning headings and questions
Using headings to guide you
Looking ahead
Planning for listening
OET Reading
Practice reading skills with reference materials, hospital documents, medical reports, and medical related charts
Speed reading & comprehension for all components of the OET test
Reading for specific purposes
Understanding the text & being able to answers specific questions relating to the text
OET General Skills
Vocabulary Skills
English grammar in oral and written communication
Target language
Medical terms and their meanings
Pronunciation
Medical roots, suffixes and prefixes
Medical related tests, charts and templates
Medical terminology
Australian health care sector – understanding
Why Choose Us?
We make sure every student gets a personalized attention.
We'll improve your strengths and work on your weaknesses; you won't be left alone with a bunch of books in this training.
We're not just saying it, our teachers are highly experienced, try our course today and you'll see.
What makes us unique is our way of teaching, we don't believe in the old school ways of one way communication, learning is a two way process and our teachers makes sure we've taken our students on board in every step forward.
Check out our testimonials and you'll see the students who've studied here in Duke Training Centre before and now they're excelling in their professional fields.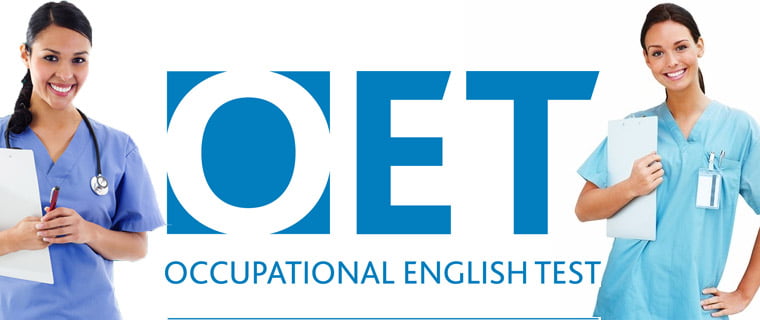 Testimonials
Had a great Experience with you guys. I would recommend DukeUAE to people who need IT Training, or for any other course. The time I spent there was all worth it.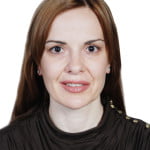 Duke Training Centre has been a pioneer in providing quality technical and practical education in the private sector in UAE. I received excellent training from Duke's trainers who are extremely professional. I would highly recommend Duke Training Centre for professionals seeking an upgrade in their technical and professional skills.
I found the experience extremely helpful. I'm totally confident with my Marketing and Management skills now, thanks to Duke UAE. I'm glad I joined at the right time, I feel like now my career's future isn't as uncertain anymore.
I completed my English Language course from DukeUAE last month and I'm glad I chose them on my friend's recommendation. The one thing I liked was their supportive and encouraging approach. They taught each and every thing with a much managed and practical way, I was proficient at English in no time without feeling any burden at all.
State of the Art, professional Courses of Duke Training Centre has earned me my dream job. I had training with different training centres in Abu Dhabi and other emirates but Duke's Faculties have unmatched parallels in the entire UAE.