International 'Premier' Diploma Program on Business Organisation & Management
Essential knowledge and confidence for entrepreneurs – both men and women –
Venturing Into, Taking Over or Developing a Business
The Program teaches the "reality" of being your "own boss". It starts from basic principles, explaining how ideas for businesses can be put into practice. It covers the registering and establishment of a business, the business plan, sources of finance, business location, renting premises, furnishing and equipping them, ordering goods/materials, selling, accounting, and employing staff, documentation, and more.
Many "practical tips and hints" from successful business owners and managers with vast experience of running profitable businesses, are given to help avoid "pitfalls" and problems that harm new and developing businesses.
Major Topics Covered in this Diploma Program:
Deciding on the 'venture': the importance of a sound business plan; raising the capital – sources. Starting or 'taking over' a business.
Types of business ownership: sole owners, partnership firms, limited liability companies; advantages and disadvantages of each type.
Business location: factors to be considered; renting premises; layout of the premises; services needed, machines, furniture, furnishings.
Ordering and storing goods/materials. Credit terms and discounts. Selling techniques, advertising, sales promotion, public relations.
Employing and training staff, supervision and control; salaries and/or wages, delegation of responsibility, business expansion.
Financial matters: sales documents, checking and paying bills, bank accounts, accounting, insurance. Transport and communication
Testimonials
Had a great Experience with you guys. I would recommend DukeUAE to people who need IT Training, or for any other course. The time I spent there was all worth it.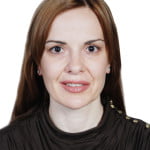 Duke Training Centre has been a pioneer in providing quality technical and practical education in the private sector in UAE. I received excellent training from Duke's trainers who are extremely professional. I would highly recommend Duke Training Centre for professionals seeking an upgrade in their technical and professional skills.
I found the experience extremely helpful. I'm totally confident with my Marketing and Management skills now, thanks to Duke UAE. I'm glad I joined at the right time, I feel like now my career's future isn't as uncertain anymore.
I completed my English Language course from DukeUAE last month and I'm glad I chose them on my friend's recommendation. The one thing I liked was their supportive and encouraging approach. They taught each and every thing with a much managed and practical way, I was proficient at English in no time without feeling any burden at all.
State of the Art, professional Courses of Duke Training Centre has earned me my dream job. I had training with different training centres in Abu Dhabi and other emirates but Duke's Faculties have unmatched parallels in the entire UAE.