Complete Training in RPA (Robotics Process Automation) tools With Certification
Robotic process automation (RPA) is the utilization of software with artificial intelligence (AI) and machine learning abilities to deal with vast range of repetitive tasks, software robots interpret, trigger responses that previously required humans to perform. RPA technology, called a software robot mimics a human worker, logging into applications, entering data, calculating and completing tasks & logging out. The objective of robotics automation is an enhanced client experience and operational excellence through expanded product ivity, execution, and readiness in the everyday activities across the enterprise.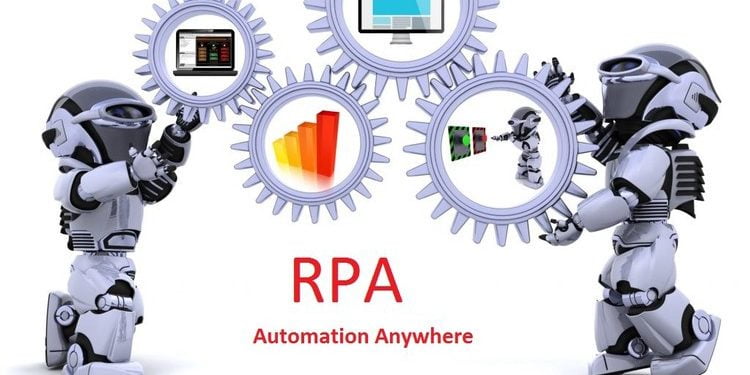 Empowering RPA to deal with any procedures won't just change and streamline your association's work process, it will take into superior scalability and flexibility within the enterprise, doubled by fast and tailored response to particular needs. Software robots are easy to implement and they coordinate consistently into any framework. They always give an account of their advance so you can go much greater and better by utilizing operational and business consistency, while improving strategically.
Course Outline
Introduction
RPA Introduction
UiPath Introduction
Workflows
Labs/Hands-On
UI Automation
UI Elements
Selectors
Recording
Programming and Data Manipulation
Data Types
Variables
Labs/Hands-On
Programming and Data Manipulation
Data Manipulation
Error Handling
Image-Based(Citrix) Automation
About Image and Text Automation
Image and Text Automation (Citrix)
Excel Automation
PDF Automation
Email Automation
Orchestrator
Orchestrator Overview
Lab / Hands-On
Orchestrator
SAP Automation
Terminal Automation
Advanced Topics Overview
Robotics Process Automation (RPA) – UiPath Benefits
Upon Completion of this Course, you will accomplish following:
Enabling wide-range automation
Empowering better customer service
Ensuring business activities and procedures follow controls and models
Allowing processes to be completed much more rapidly
Providing improved efficiency by digitizing & auditing process data
Empowering employees to be more productive
Creating cost savings for manual and repetitive tasks.
Testimonials
I had an excellent experience with Duke Training Centre's NEBOSH Process Safety Management course. The trainers were highly knowledgeable and provided practical examples that helped me to understand the concepts better. The training center also provided great support, and I felt well-prepared for the exams. Thanks to Duke Training Centre, I now have a deeper understanding of process safety management.
The NEBOSH Health and Safety at Work course at Duke Training Centre exceeded my expectations. The trainers were engaging, and the course content was relevant to my job. Thanks to the knowledge and skills I acquired, I have identified and mitigated potential hazards in my workplace.
I highly recommend Duke Training Centre for NEBOSH courses. The trainers are knowledgeable and experienced, and the course content is up-to-date and relevant. The training center also provides a conducive learning environment that makes learning enjoyable
The NEBOSH International Diploma course at Duke Training Centre was challenging, but it was worth the effort. The course content was comprehensive, and the trainers provided excellent support throughout. Thanks to the practical skills and knowledge I acquired, I have been able to make a significant impact in my workplace.
I am grateful for the knowledge and skills I acquired during my NEBOSH International General Certificate course at Duke Training Centre. The trainers were experienced and engaging, and the course materials were well-structured. Thanks to Duke Training Centre, I now feel confident in my ability to ensure safe working practices within my workplace.