International 'Career Progress' Diploma Program on Leadership & Team Management
A Program to provide the skills, knowledge and conceptual framework that underlies
Successful leadership, teamwork and team building.
In business, supervision and management the leadership role of supervisors, managers, professionals, executives and the importance of teamwork and group dynamics is well recognized. The ability to work as part of a team and possess team leadership abilities is increasingly more vital for business and career success.
This Program aims to explore the nature of leadership, teamwork and team building and to equip those working in, or aiming for a career in, administration, supervision and management with the necessary knowledge to understand and to harness these important aspects of organizational life. It considers individuals' motivations, the behavior of teams, and leadership. The Program also aims to assist managers and leaders gain a better understanding of the leadership role in organizations as they rise in seniority
International 'Career Progress' Diploma Program on
Leadership, team building, the importance of leadership, work and organizations.
Motivation,: needs and wants, motivational theories, importance of achievement.
Team behavior, norms, perceptions of membership, sizes, spans of control. Synergy, groupthink.
Team development, formation, loyalty, communication. Learning curves, life cycles. Team roles.
The role of the leader. Leadership traits, theories, styles. Power, influence, relationships.
Teams, leadership and organizational culture. Change. Twenty-first century teams and leaders.
Virtual teams. Empowerment. Trust and support. Contemporary views on teams and leadership.
Testimonials
Had a great Experience with you guys. I would recommend DukeUAE to people who need IT Training, or for any other course. The time I spent there was all worth it.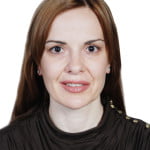 Duke Training Centre has been a pioneer in providing quality technical and practical education in the private sector in UAE. I received excellent training from Duke's trainers who are extremely professional. I would highly recommend Duke Training Centre for professionals seeking an upgrade in their technical and professional skills.
I found the experience extremely helpful. I'm totally confident with my Marketing and Management skills now, thanks to Duke UAE. I'm glad I joined at the right time, I feel like now my career's future isn't as uncertain anymore.
I completed my English Language course from DukeUAE last month and I'm glad I chose them on my friend's recommendation. The one thing I liked was their supportive and encouraging approach. They taught each and every thing with a much managed and practical way, I was proficient at English in no time without feeling any burden at all.
State of the Art, professional Courses of Duke Training Centre has earned me my dream job. I had training with different training centres in Abu Dhabi and other emirates but Duke's Faculties have unmatched parallels in the entire UAE.