Hunting for a trusted institute where you can join management training courses in Abu Dhabi? Duke Training Center is the place where your search will be over with extreme satisfaction. Our experienced team provides extensive soft-skills and specialized solutions to meet your expectations. With highly customizable solutions, we focus on enhancing your skills and clear all the doubts that may come to your mind.
Our outcome-oriented teaching skills will help you meet ever-changing employment requirements. We provide unique training and development skills to ensure you open up the doors of better earning opportunities in the future. We have decades of experience in delivering training courses in Abu Dhabi. We make sure all your needs will be met in a comfortable manner. You can join the course at any time without going through any cumbersome admission process. At Duke Training Center, we make sure you get a better learning environment for management training.
Features
Secure TOP JOBS, PROMOTION and CAREER SUCCESS.
Gain valuable QUALIFICATIONS: Certificates, Diplomas and Awards
Dramatically improve your STANDARD of LIVING – and that of your family.
International Certificate Course
Effective Management of People
Proficient Business Bookkeeping
Classroom Management
International 'Premier' Career Development diploma Programs
Secure TOP JOBS, PROMOTION and CAREER SUCCESS.
Gain valuable QUALIFICATIONS: Certificates, Diplomas and Awards
Dramatically improve your STANDARD of LIVING – and that of your family.
Features
Accounting & Finance in Business & Management
Administrative / PA/ Secretarial
Advertising & Public Relation
Business Bookkeeping & Accounts
Business Economics & Commerce
Business English & Letter Writing
Business Management & Administration
Business Start-up & Development
Computers & IT in Business & Management
Communication in Business & Management
Hotel Operations & Management
Human Resource / Personal Management
Insurance Principles & Practice
Modern Management & Administration
Office Management & Administration
Professional English (Everyday & Business Use)
Purchasing & Resourcing Management
Sales Management & Marketing
Stores Management & Stock (Inventory) Control
Tourism & Travel Agency Management
Management & administration Theory & Practice: Advanced
International 'Career Progress' Diploma Programs:
Cost Accounting
Employee Development
Financial Management
Global Marketing Management
International Business & Trade
Leadership & Team Management
Logistics, Supply Chain & Transport Management
Organizational Behavior
Project Management
International Honours Group Diplomas & Advanced Diploma Programmes
Administrative Management
Business Accounting & Finance
Business Development
Hospitality Management
Management & Administration
Materials Management
Business Administration
Executive Assistance
Human Resource Administration
Marketing Administration
BA Baccalaureate Programmes
Business Administration (BBA)
English & Administration (BA English)
Human Resource Administration (BHA)
Materials & Logistics Administration (BLA)
Commerce & Administration (BCom)
Financial Administration (BFA)
Marketing Administration (BMA)
Mastery of Management Diploma Programs:
Business Finance & Investment
Financial Strategy & Decisions
Management & Leadership
Managerial Economics
Money, Banking & Financial Systems
Corporate Strategy & Planning
International Marketing
Management of Human Resources
Marketing Strategy
Organizational Behaviour & developmen
Testimonials
Had a great Experience with you guys. I would recommend DukeUAE to people who need IT Training, or for any other course. The time I spent there was all worth it.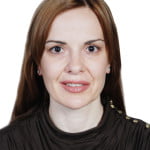 Duke Training Centre has been a pioneer in providing quality technical and practical education in the private sector in UAE. I received excellent training from Duke's trainers who are extremely professional. I would highly recommend Duke Training Centre for professionals seeking an upgrade in their technical and professional skills.
I found the experience extremely helpful. I'm totally confident with my Marketing and Management skills now, thanks to Duke UAE. I'm glad I joined at the right time, I feel like now my career's future isn't as uncertain anymore.
I completed my English Language course from DukeUAE last month and I'm glad I chose them on my friend's recommendation. The one thing I liked was their supportive and encouraging approach. They taught each and every thing with a much managed and practical way, I was proficient at English in no time without feeling any burden at all.
State of the Art, professional Courses of Duke Training Centre has earned me my dream job. I had training with different training centres in Abu Dhabi and other emirates but Duke's Faculties have unmatched parallels in the entire UAE.