Information Technology (IT) is a forever growing domain with over 10 different fields originating from it, each covering a certain aspect of IT. Such a new field is Information Technology Infrastructure Library (ITIL). The ITIL (Information Technology Infrastructure Library) framework has been formulated to regulate the selection, planning, delivery and support of a business. The aim is to improve efficiency and achieve predictable service levels. With our ITIL training course, you will get a chance to not just be a back-end support but a business service partner.
We're here to question all your questions like, how will you become well-versed in ITIL. How will you give the certification exam of ITIL 2011? The answer is to Register Now for an ITIL Course at Duke Training Centre.
We'll not only provide you with a comprehensive training, but also an updated course about ITIL which will help you to become a successful IT Project Manager.
Our course will teach you the required knowledge about the latest version of core ITIL and its best practices. The main objectives of this course are as follows:
Comprehension of principles and concepts of IT Service Management as a practice.
Comprehension of the core principles and models of ITIL®.
Awareness for the roles as defined within ITIL®.
Preparing for the ITIL® Foundation Certification Exam.
Pre-requisites
The Candidate must have a bachelor's degree related to Information Technology, some prior experience will be appreciated.
Who should attend?
Any member of an IT team who wishes to offer the delivery of IT services.
Any IT professional having a managerial job (Project and Business managers).
Any IT graduate looking to pass ITIL® Foundation Certification Exam.
Market Application / Benefits
Our course will make you an expert in ITIL thereby increasing your market value.
By passing the ITIL® Certification Exam, you will have a better grip on the concepts of management and you will open new career paths for yourself.
You will have a stronger alignment between IT related tasks and the business tasks
Business risks and disruption in services will be managed better.
Service delivery and customer satisfaction will be significantly improved.
The effective utilization of resources will reduce expenses and generate more revenue
Course Outline
1 – INTRODUCTION
Introduction/Housekeeping
Introduction to key ITIL concepts
IT as a Service
Introduction to processes and process management
The Service Lifecycle approach
2 – SERVICE STRATEGY
Purpose, goal, objectives & Scope
Value Creation through Services
Assets – Resources and Capabilities
Service Strategy – Main activities
Service Strategy processes
Service Portfolio management
Demand management
Financial management
3 – SERVICE DESIGN
Purpose, goal, objectives & Scope
Service Design processes
The 4 P's
Service Design aspects
Service Catalog Management
Service Level Management
Capacity Management
Availability Management
IT Service Continuity Management
Service Portfolio
Information Security Management
Supplier management
4 – SERVICE TRANSITION
Purpose, goal, objectives & Scope
Service Transition value to the business
Technology and architecture in Service Transition
Service Transition Processes
Change Management
The 7 R's of Change Management
Service Asset and Configuration Management
Release and Deployment Management
Knowledge Management
5 – SERVICE OPERATION
Purpose, goal, objectives & scope
Service Operation definitions
The Service Desk
Technical Management
Application Management
IT Operations Management
Service Operations Processes
Event Management
Request Fulfillment
Problem Management
Access Management
6 – CONTINUAL SERVICE IMPROVEMENT
Purpose, goal, objectives & scope
Models and Processes
The Deming Cycle
Measurement and metrics
Continual Service Improvement activities
Risk management
Continual Service Improvement interfaces
Interface with Service Level Management
7 – EXAM PREPARATION
Sample Exams
Feedback
Recap
Why Choose Us?
Our teaching faculty is highly skilled, professional and would teach you how to improvise any problem efficiently.
The Duke Training Centre has educated a lot of successful IT professionals in ITIL which is a standing proof of our excellence itself.
We make sure to provide personalized attention to all our students so no one's lagging behind.
Our Labs are equipped with top-notch equipment allowing the student to learn in a functional environment.
Our rigorous testing methods have known to be our strongest asset as they strengthen the candidate's concepts and give him an upper edge over his/her competitors.
Testimonials
Had a great Experience with you guys. I would recommend DukeUAE to people who need IT Training, or for any other course. The time I spent there was all worth it.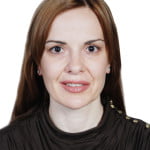 Duke Training Centre has been a pioneer in providing quality technical and practical education in the private sector in UAE. I received excellent training from Duke's trainers who are extremely professional. I would highly recommend Duke Training Centre for professionals seeking an upgrade in their technical and professional skills.
I found the experience extremely helpful. I'm totally confident with my Marketing and Management skills now, thanks to Duke UAE. I'm glad I joined at the right time, I feel like now my career's future isn't as uncertain anymore.
I completed my English Language course from DukeUAE last month and I'm glad I chose them on my friend's recommendation. The one thing I liked was their supportive and encouraging approach. They taught each and every thing with a much managed and practical way, I was proficient at English in no time without feeling any burden at all.
State of the Art, professional Courses of Duke Training Centre has earned me my dream job. I had training with different training centres in Abu Dhabi and other emirates but Duke's Faculties have unmatched parallels in the entire UAE.