What you will learn?
GRE revised general test is the only admission test that is accepted by thousands of gratitude and business programs. Thistraining session will improve your skills in analyzing written materials, comparing components of a written piece and extracting information out of them. You will learn about the structure of text and sentences and will be able to summarize them. You will learn to understand what the author wants to say. Moreover you will learn how to express complex ideas in written form. Provide your ideas and do reasoning of those ideas.You will get hands on problem solving by using your basic mathematic skills. You will learn to analyze quantitative information correctly.
GRE includes Verbal section, Quantitative section and Analytical writing session. In this course you will cover all three.
Prerequisite or Relevant Knowledge
For GRE no official prerequisite required.
Who should attend?
Those students who want to pursue master's degree or an MBA or a doctoral degree should take this course. This GRE test is a common measure to determine candidate's qualification.
Course Outline
Verbal Reasoning:
Analyze and draw conclusions, understand and add value to incomplete data; identify the perception of the author.
Identify vital points and differentiate between relevant and irrelevant points.
Understand and summarize the structure of a text.
Understand the meanings of words, sentences and entire texts.
Understand relationships among words and among concepts.
Quantitative Reasoning
Understand and analyze quantitative information
Interpret quantitative information correctly
Solve problems using mathematical models
Apply basic mathematical skills and concepts of arithmetic, algebra and geometry and data interpretation.
Analytical Writing
Articulate complex ideas effectively and with clarity
Support ideas with relevant reasons and examples
Examine claims and accompanying evidence
Sustain a well-focused, coherent discussion
Impact/Benefits of this Course
GRE gives you power of confidence to do your best. GRE score is an important selector factor fr you admission.A high GRE score will increase your probability of getting admission in good university for higher studies. Moreover your chance of getting a scholarship increases with a good GRE score.
At Course Completion
Students will notice a visible difference in their way of attempting questions. They will develop rich vocabulary. They will be now able to critically analyze articles. Students will develop good writing skills. They will be able to solve GRE past papers with more efficiency and will also develop speed. So time limit will not be an issue for our students.
Why Duke Training Centre?
Duke Training Centre is one of the well renowned training institutes that have gained its reputation from the experience, quality learning and organizational excellence. Our staff has been trained to provide the most knowledgeable lectures and to polish our students. They not only just deliver the right concepts but also make that students are practically capable enough to step into the professional world.
This comes with years of experience, a good customer relationship and best management skills that Duke Training Centre possesses. Our course outlines are frequently revised. We use the latest class room technologies for the understanding of students and to develop their interest.
Testimonials
Had a great Experience with you guys. I would recommend DukeUAE to people who need IT Training, or for any other course. The time I spent there was all worth it.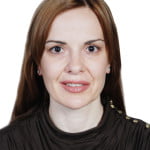 Duke Training Centre has been a pioneer in providing quality technical and practical education in the private sector in UAE. I received excellent training from Duke's trainers who are extremely professional. I would highly recommend Duke Training Centre for professionals seeking an upgrade in their technical and professional skills.
I found the experience extremely helpful. I'm totally confident with my Marketing and Management skills now, thanks to Duke UAE. I'm glad I joined at the right time, I feel like now my career's future isn't as uncertain anymore.
I completed my English Language course from DukeUAE last month and I'm glad I chose them on my friend's recommendation. The one thing I liked was their supportive and encouraging approach. They taught each and every thing with a much managed and practical way, I was proficient at English in no time without feeling any burden at all.
State of the Art, professional Courses of Duke Training Centre has earned me my dream job. I had training with different training centres in Abu Dhabi and other emirates but Duke's Faculties have unmatched parallels in the entire UAE.