What you will learn?
This course includes learning of CompTIA A+ and CompTIA N+.
CompTIA A+ is a basic learning source and a basic step for entering into IT industry. In this course you will learn how to maintain computer hardware and software.You will learn about memory management, configuration files, and historical operating environments and cutting edge technologies.
CompTIA N+ is a course to improve your skills as a network technician.Here you will learn about network hardware, connections, software, OSI Reference model, and different protocols used in local area networks and wide area networks.
Prerequisite or Relevant Knowledge
For A+ a 6-12 months of experience in IT industry is required and for N+ a 18-24 months of experience in IT industry is required.
Who should attend?
Those who want to improve their networking and IT skills. Or those you want to step into the IT field for the first time.
Course Outline
CompTIA A+:
1 – Hardware Fundamentals
Computer System Components
Storage Devices
Device Connections and Interfaces
2 – Operating System Fundamentals
Personal Computer Operating Systems
Windows Control Panel Utilities
Command Line Tools
Windows Security Settings
Windows Operating System Tools
 3 – Operational Procedures
Basic Maintenance Tools and Techniques
Electrical Safety
Environmental Safety and Materials Handling
Professionalism and Communication
4 – Peripheral Components
Install and Configure Display Devices
Install and Configure Input Devices
Install and Configure Expansion Cards
Install and Configure Multimedia Devices
5 – Managing System Components
Motherboards
CPUs and Cooling Systems
Select and Install Power Supplies
RAM Types and Features
Install and Configure Storage Devices
Configure the System BIOS
6 – Installing and Configuring Operating Systems
Implement Virtualization
Install Microsoft Windows
Windows Upgrades
Windows Preventive Maintenance
7 – Customized Client Environments
Standard Clients
Custom Client Environments
8 – Networking Technologies
Physical Network Connections
TCP/IP
Network Connectivity
Ports and Protocols
Set Up and Configure Windows Networking
Networking Tools
9 – Installing, Configuring, and Maintaining SOHO Networks
Install and Configure SOHO Networks
Network Security
10 – Supporting Laptops
Laptop Hardware and Components
Install and Configure Laptop Hardware Components
11 – Mobile Computing
Mobile Device Technologies
Configure Mobile Devices
12 – Supporting Printers
Printer Technologies
Install, Configure, and Maintain Printers
13 – Security
Security Fundamentals
Security Threats and Vulnerabilities
Security Protection Measures
Workstation Security
14 – Troubleshooting Hardware Components
Troubleshooting Theory
Troubleshoot Video and Display Devices
Troubleshoot Hard Drives and RAID Arrays
Troubleshoot System Components
Troubleshoot Laptops
Troubleshoot Printers
15 – Troubleshooting System-Wide Issues
Troubleshoot Operating Systems
Troubleshoot Wired and Wireless Networks
Troubleshoot Common Security Issues
CompTIA N+:
1 – Network Theory
Networking Terminology
Network Categories
Standard Network Models
Physical Network Topologies
Logical Network Topologies
2 – Network Communications Methods
Data Transmission Methods
Media Access Methods
Signaling Methods
3 – Network Media and Hardware
Bounded Network Media
Unbounded Network Media
Noise Control
Network Connectivity Devices
4 – Network Implementations
Ethernet Networks
Wireless Networks
5 – Networking Models
The OSI Model
The TCP/IP Model
6 – TCP/IP Addressing and Data Delivery
The TCP/IP Protocol Suite
IP Addressing
Default IP Addressing Schemes
Create Custom IP Addressing Schemes
Implement IPv6 Addresses
Delivery Techniques
7 – TCP/IP Services
Assign IP Addresses
Domain Naming Services
TCP/IP Commands
Common TCP/IP Protocols
TCP/IP Interoperability Services
8 – LAN Infrastructure
Switching
Enable Static Routing
Implement Dynamic IP Routing
Virtual LANs
Plan a SOHO Network
9 – WAN Infrastructure
WAN Transmission Technologies
WAN Connectivity Methods
Voice over Data Transmission
10 – Remote Networking
Remote Network Architectures
Remote Access Networking Implementations
Virtual Private Networking
VPN Protocols
11 – System Security
Computer Security Basics
System Security Tools
Authentication Methods
Encryption Methods
12 – Network Security
Network Perimeter Security
Intrusion Detection and Prevention
Protect Network Traffic Using IPsec
13 – Network Security Threats and Attacks
Network-Based Security Threats and Attacks
Apply Threat Mitigation Techniques
Educate Users
14 – Network Management
Network Monitoring
Configuration Management Documentation
Network Performance Optimization
15 – Network Troubleshooting
Network Troubleshooting Models
Network Troubleshooting Utilities
Hardware Troubleshooting Tools
Common Connectivity Issues
Impact/Benefits of this Course
Impact/Benefits of this Course
This course will provide you with skills to troubleshoot configure and manage networks, software and hardware.With this course your chance of getting a better job will raise up to 80%.You will be able to configure and operate a variety of networks.
Both of these courses are industry supported and will help you a lot in this field
At Course Completion
At course completion students will learn how to manage hardware, CPUs,motherboards, laptops,PCs,printers, troubleshooting networks, how to deal with security issues, malwares, viruses .
Students will also get an insight to Operating Systems. Moreover you will be able to identify basic network theory concepts, identify the components of TCP/IP, LAN and WAN infrastructure and their implementation and much more.
Why Duke Training Centre?
With an experience of many years and tried and tested techniques we make sure that our students stand out from the rest.
We provide the very best of knowledge and concepts that are latest and rich. By providing the customized support to each individual we make sure that none is left behind in learning,
Testimonials
Had a great Experience with you guys. I would recommend DukeUAE to people who need IT Training, or for any other course. The time I spent there was all worth it.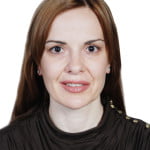 Duke Training Centre has been a pioneer in providing quality technical and practical education in the private sector in UAE. I received excellent training from Duke's trainers who are extremely professional. I would highly recommend Duke Training Centre for professionals seeking an upgrade in their technical and professional skills.
I found the experience extremely helpful. I'm totally confident with my Marketing and Management skills now, thanks to Duke UAE. I'm glad I joined at the right time, I feel like now my career's future isn't as uncertain anymore.
I completed my English Language course from DukeUAE last month and I'm glad I chose them on my friend's recommendation. The one thing I liked was their supportive and encouraging approach. They taught each and every thing with a much managed and practical way, I was proficient at English in no time without feeling any burden at all.
State of the Art, professional Courses of Duke Training Centre has earned me my dream job. I had training with different training centres in Abu Dhabi and other emirates but Duke's Faculties have unmatched parallels in the entire UAE.