Fire Fighting Course looks at the basic principles of fire, the risks it presents, the main measures that should be taken to minimise those risks, how to safely evacuate premises and how to use fire extinguishers.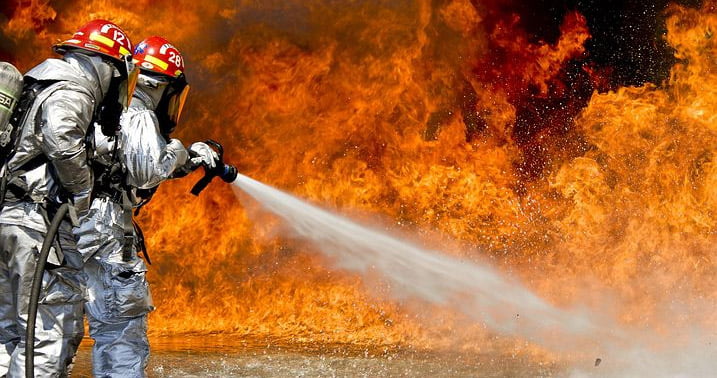 Who should attend Fire Safety Training Courses in Abu Dhabi?
All employees, supervisors, manager's safety officers and engineers who have the fire safety responsibilities.
Duration 7 hours delivered over one day
Course Content
The course will outline the following units:
Basic Principles of Fire
The Fire Triangle
Classification of Fire
Causes and Consequences of Fires
Fire Control Measures
Preventive Structures Measures
Emergency Evacuation
Means of Escape
Role of Fire Marshall
Types of fire detection, warning and fighting equipment
Hands on use of different types of fire extinguishers
Assessment
The Duke's Certified Basic Fire Fighting is assessed by a practical demonstration of the correct use of a fire fighting extinguisher.
Courses Available
Classroom
Abu Dhabi

In-company premises
At Duke Training Centre
Entry Requirements
There are no entry requirements for enrolling to Basic Fire Fighting course however a general understanding of health and safety is preferred.
Course Fees
Testimonials
I had an excellent experience with Duke Training Centre's NEBOSH Process Safety Management course. The trainers were highly knowledgeable and provided practical examples that helped me to understand the concepts better. The training center also provided great support, and I felt well-prepared for the exams. Thanks to Duke Training Centre, I now have a deeper understanding of process safety management.
The NEBOSH Health and Safety at Work course at Duke Training Centre exceeded my expectations. The trainers were engaging, and the course content was relevant to my job. Thanks to the knowledge and skills I acquired, I have identified and mitigated potential hazards in my workplace.
I highly recommend Duke Training Centre for NEBOSH courses. The trainers are knowledgeable and experienced, and the course content is up-to-date and relevant. The training center also provides a conducive learning environment that makes learning enjoyable
The NEBOSH International Diploma course at Duke Training Centre was challenging, but it was worth the effort. The course content was comprehensive, and the trainers provided excellent support throughout. Thanks to the practical skills and knowledge I acquired, I have been able to make a significant impact in my workplace.
I am grateful for the knowledge and skills I acquired during my NEBOSH International General Certificate course at Duke Training Centre. The trainers were experienced and engaging, and the course materials were well-structured. Thanks to Duke Training Centre, I now feel confident in my ability to ensure safe working practices within my workplace.