What you will learn?
Microsoft Certified System Engineer certification consists of seven MCP certifications. In this extensive course you will learn how to design complex networks, SQL database and exchange server 2003. You will also learn how IT is important in business.
You will learn about managing basic and dynamic Disks, hardware troubleshooting wizard, you will learn how to access to resources, how to run commands, managing web servers, you will get to know about TCP/IP, subnetting, network monitors and much more
Prerequisite or Relevant Knowledge
IT professionals should have knowledge and experience of working with Microsoft Windows and server 2003 platform for at least 12 months.
Who should Attend?
It is best suited for those who want their job security, increase their salary or want to improve their career.
Course Outline
Networking systems:
Managing and Maintaining a Windows Server 2003 Environment
Implementing, Managing, and Maintaining a Windows Server 2003
Network Infrastructure
Planning and Maintaining a Windows Server 2003 Network Infrastructure
Planning, Implementing, and Maintaining a Windows Server 2003
Active Directory Infrastructure
Client Operating System:
Windows XP professional MCSE
Windows Vista configuration
Design:
Designing Security for a Windows Server 2003 Network
Elective course:
Windows Server 2003 Security MCSE 70-298 Series
SQL Server 2000 Admin MCSA 70-228
Microsoft Exchange Server 2003 MCSA/MCSE 70-284 Series
SQL Server 2005 MCTS 70-431 Series
Impact/Benefits of this Course
This course helps you to show your skills and expertise in windows server and in this way will help you earn the confidence of your clients. You will get a raise in your salary and your job will be secured. Having work experience alone will not be as beneficial for you as when you have experience plus the certification. So it is a plus point and it is what recruiters are looking for.
At Course Completion
At course completion you will be a well skilled IT professional. You will be able to manage networks with greater ease. You will be able to do disaster recovery. You will be able to implement, manage and maintain a Microsoft server 2003. Hence you will have full grip on Microsoft Windows server 2003.
Why Duke Training Centre?
Duke Training Centre has the experience of training since 2007. This experience coupled with the effort and excellence makes us one of the best learning institutes. We make sure that we provide with the latest and most valuable knowledge to our students. It is a guarantee that you will never regret your experience with us.
Testimonials
Had a great Experience with you guys. I would recommend DukeUAE to people who need IT Training, or for any other course. The time I spent there was all worth it.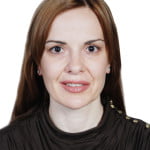 Duke Training Centre has been a pioneer in providing quality technical and practical education in the private sector in UAE. I received excellent training from Duke's trainers who are extremely professional. I would highly recommend Duke Training Centre for professionals seeking an upgrade in their technical and professional skills.
I found the experience extremely helpful. I'm totally confident with my Marketing and Management skills now, thanks to Duke UAE. I'm glad I joined at the right time, I feel like now my career's future isn't as uncertain anymore.
I completed my English Language course from DukeUAE last month and I'm glad I chose them on my friend's recommendation. The one thing I liked was their supportive and encouraging approach. They taught each and every thing with a much managed and practical way, I was proficient at English in no time without feeling any burden at all.
State of the Art, professional Courses of Duke Training Centre has earned me my dream job. I had training with different training centres in Abu Dhabi and other emirates but Duke's Faculties have unmatched parallels in the entire UAE.