Course Description
This course offers an introduction to the techniques and types of professional writing, including correspondence and reports. It is designed to help strengthen skills of effective business and professional communication in both oral and written modes. After successful completion of this course, students will have the skills necessary to communicate effectively in a variety of professional situations.
Each project in the course is paired with a selection of readings and resources in order to provide the information necessary to complete the tasks required in each project. You may notice that some readings are paired with more than one project—in this way, each project can be approached as a self-contained unit. However, the projects are also designed to complement each other, and approaching the course as a whole exposes students to a variety of business and professional writing situations.
After completing this course, students will have gained exposure to the following genres of business and professional writing:
Email
Business Letter (Positive News Letter, Negative News Letter, Fundraising Letter, Cover Letter)
Memo
Proposal
Press Release
Promotional Video
Presentation
Résumé
Report (Progress Report, Informative Report, Recommendation Report, Business Plan)
Additionally, students will gain valuable experience with research, reading and analyzing popular press business articles, issues in business ethics, and working with teams.
Course Objectives
Upon successful completion of this course, students should be able to:
Analyze written and verbal communications and evaluate their usefulness, relevance, rhetorical components, and stylistic elements
Think critically about rhetorical choices and audience awareness
Compose effective and persuasive written, visual, and oral texts for diverse audiences
Recognize and implement the qualities associated with effective business writing, particularly the hallmarks of correctness, conciseness, coherence, and clarity
Design visually attractive documents with informative and eye-catching visual elements
Use technology to effectively present your messages
Conduct research using a broad range of sources, synthesizing and judging the quality of collected information
Communicate ethically
Write in a variety of workplace genres including resumes, letters, emails, memos, white papers, and reports
Collaborate effectively with peers
Testimonials
Had a great Experience with you guys. I would recommend DukeUAE to people who need IT Training, or for any other course. The time I spent there was all worth it.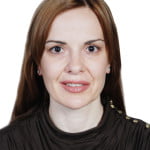 Duke Training Centre has been a pioneer in providing quality technical and practical education in the private sector in UAE. I received excellent training from Duke's trainers who are extremely professional. I would highly recommend Duke Training Centre for professionals seeking an upgrade in their technical and professional skills.
I found the experience extremely helpful. I'm totally confident with my Marketing and Management skills now, thanks to Duke UAE. I'm glad I joined at the right time, I feel like now my career's future isn't as uncertain anymore.
I completed my English Language course from DukeUAE last month and I'm glad I chose them on my friend's recommendation. The one thing I liked was their supportive and encouraging approach. They taught each and every thing with a much managed and practical way, I was proficient at English in no time without feeling any burden at all.
State of the Art, professional Courses of Duke Training Centre has earned me my dream job. I had training with different training centres in Abu Dhabi and other emirates but Duke's Faculties have unmatched parallels in the entire UAE.