In recent times, SAP courses have gained massive appreciation among young students and IT professionals. A certification in this program provides a significant boost to one's career. For those looking to know more about what is SAP certification course, duration , eligibility and fee structure, all the essential details are collated together for you to get an idea about this popular course.
What is SAP?
Before learning what SAP certification is all about, it is important to know the software with which this technology works with Enterprise Resource Planning (ERP). ERP is the standard software used by majority of businesses to automate tasks. It was developed by a German-based software company.
There are different programs that can be associated with this software but SAP ERP is the most popular and widely used technology of them all. SAP stands for Systems, Applications and Products. The new technology makes it easier for businesses to automate tasks and IT professionals who have a valid certificate gain a major career boost, when they have proven knowledge in this field.
Why is SAP Important to Companies?
The popularity of SAP originates from ERP, the software tool that helps companies handle human resource management, sales, customer relationship and inventory management with least investment while making data available to users worldwide through online and cloud based solutions.
In order to operate efficiently, SAP helps ERP integrate seamlessly with systems, applications and products which is the core aspect of every business. Because of its prominence, most IT companies and the entire business sector want to adopt it for cloud based resource management which in turn demands more trained professionals to come onboard to help them out in the process.
Testimonials
Had a great Experience with you guys. I would recommend DukeUAE to people who need IT Training, or for any other course. The time I spent there was all worth it.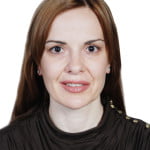 Duke Training Centre has been a pioneer in providing quality technical and practical education in the private sector in UAE. I received excellent training from Duke's trainers who are extremely professional. I would highly recommend Duke Training Centre for professionals seeking an upgrade in their technical and professional skills.
I found the experience extremely helpful. I'm totally confident with my Marketing and Management skills now, thanks to Duke UAE. I'm glad I joined at the right time, I feel like now my career's future isn't as uncertain anymore.
I completed my English Language course from DukeUAE last month and I'm glad I chose them on my friend's recommendation. The one thing I liked was their supportive and encouraging approach. They taught each and every thing with a much managed and practical way, I was proficient at English in no time without feeling any burden at all.
State of the Art, professional Courses of Duke Training Centre has earned me my dream job. I had training with different training centres in Abu Dhabi and other emirates but Duke's Faculties have unmatched parallels in the entire UAE.