Summary
Do you want to go study in a foreign country and you don't know where to start, well this course is pretty much one of the basic things that you'll need to be qualified for studying in any foreign country. PTE test is a standard to find out a person's ability to speak, read, listen and understand English language. For going to any other country where English is your only option to communicate with the masses, you'll need to be good at it for your survival and growth. This test makes sure to check if you are good enough to survive in a native English society.

Now that you've understood the importance of a "Pearson Test of English" PTE, you might have a lot of questions in your mind like, Are you good enough for a PTE test? What takes to pass a PTE test? What would be asked from you in a PTE test? Luckily we have the answers to these and all other questions that arise in your mind.
PTE Academic is a computer based test that measures a student's ability by testing their level of English through tasks which reflects real life settings and situations.
Prerequisite
This course has no required prerequisite. Feel free to join even without any prior knowledge.
Market Application/ Benefits
If you're thinking what good is this course for you, well if you're someone who aims to go study or work in some foreign country where English is their main language, passing a PTE test would be a "Must". And for passing a PTE test, you'll definitely need to prepare for it beforehand and our PTE training course makes sure to prepare you for every situation you might face in that exam room.
PTE academic certificate is now approved by Australian government for visa processing and its certification is accepted for admissions in thousands of well-known institutions in UK, Canada, Ireland, USA and New Zealand. PTE test preparation courses will help you understand the outline of this test and it will maximize your ability to score good marks.
Detailed Description
Let's talk about the details of a PTE test. You already know that this test quantifies your ability to communicate in English and when we say "Communicate", that includes Speaking, Listening, Reading, Writing, Understanding and conveying your message accurately in English.
Now the test would be simple, there's no specific bookish method to get it done, there won't a bunch of questions that you need to memorize and write in your test. Instead, you'll be given real life scenarios and situations and you'll have to react to those situations, of course those real life situations would have to do with the way you listen, process and understand English language.
The answer to "How you can pass this test?" is simple. There's no syllabus or specific books that you need to memorize, you just need to improve your overall grip to the English language.
Our teachers here in PTE training center in Abu Dhabi would show you the right way to improve your English. They won't just recommend you some boring books to read but they'll practically work on improving your English in general. The best way to improve a language is by practicing its use as much as possible, to the extent that you would even start "Thinking" in English.
After our teachers have set you to the direction of improving your overall English, they'll walk you through the exercises usually performed in the PTE test itself. Following are some of them discussed below.
Students take this exam to take admission in college universities. It tests Reading, Writing, Listening and Speaking. Questions often test 2 skills together. It last for 3 hours.
It has three sections: Speaking and Writing (77- 93 minutes), Reading (32- 41 minutes), Listening (45- 57 minutes)
Score can range between 10 – 90 points; Requirement for the score is different depending on the university or country requirements.
Pearson PTE General Test
The test consists of two parts: a written paper and an interview. PTE General Test can be taken in the month of May, June, August, November and December
A1




A2




B1




B2




C1




C2

Level A1




Level 1




Level 2




Level 3




Level 4




Level 5

Writing- 75 min




Writing- 95 min




Writing- 95 min




Writing- 120 min




Writing- 150 min




Writing- 175 min

Interview- 5 min




Interview- 5 min




Interview- 7 min




Interview- 7 min




Interview- 8 min




Interview- 8 min

Two Listening's and 1 Reading




Two Listening's and 1 Reading




Two Listening's and 1 Reading




Two Listening's and 1 Reading




Two Listening's and 1 Reading




Two Listening's and 1 Reading
Course Outline
This course has no specific outline or topics to be taught. All you need are the skills to be better at English in general. These skills will be developed with different activities during lectures. Following are the skills that are focused in the test and hence make up our course outline.
Reading Skills
Writing Skills
Listening Skills
Speaking Skills
Why Choose Us?
Our Teachers – We're proud and confident about our team of experienced teachers who've been in the professional field for years.
Students are our Representatives – The students who have already prepared for their PTE test from Duke Training Centre have gained excellent results.
Latest and most updated PTE Coaching course curriculum.
Regular feedback, performance assessment & personalized attention.
Testimonials
Had a great Experience with you guys. I would recommend DukeUAE to people who need IT Training, or for any other course. The time I spent there was all worth it.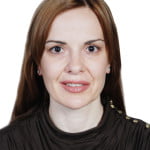 Duke Training Centre has been a pioneer in providing quality technical and practical education in the private sector in UAE. I received excellent training from Duke's trainers who are extremely professional. I would highly recommend Duke Training Centre for professionals seeking an upgrade in their technical and professional skills.
I found the experience extremely helpful. I'm totally confident with my Marketing and Management skills now, thanks to Duke UAE. I'm glad I joined at the right time, I feel like now my career's future isn't as uncertain anymore.
I completed my English Language course from DukeUAE last month and I'm glad I chose them on my friend's recommendation. The one thing I liked was their supportive and encouraging approach. They taught each and every thing with a much managed and practical way, I was proficient at English in no time without feeling any burden at all.
State of the Art, professional Courses of Duke Training Centre has earned me my dream job. I had training with different training centres in Abu Dhabi and other emirates but Duke's Faculties have unmatched parallels in the entire UAE.