Spanish language is the national language of Spain and it is officially recognized in 19 countries of US. First it was detailed in central-northern Iberia in the 9th century and by the inflation of the Kingdom of Castile into central and southern Iberia it steadily advanced. It was introduced early in 16th century and was appropriated to the colonies of Americas, the Spanish Empire, as well as districts in Africa, Oceania and the Philippines. Today it is one of the most learning languages across united stated and also offers handsome amount of jobs all over the globe.
What will you learn in spanish classes?
You will be learning grammar, punctuation, verbal and accent techniques to understand this language. This language commands on the Latin as well as some Arabic absorption too. We will make you able to speak and write it focusing on the originating words which make Spanish. All the reading and listening tactics will be taught to entirely interpret Spanish
Prerequisite or Relevant Knowledge
There is no specific education which is required to learn Spanish language. Any basic learner can understand it by practicing and following it.
Who should attend?
Any person who is acquiring a job in the Spanish workstations and wish to live in foreign countries comprising Spanish policies should attend this course. Spain is one of the most mesmerizing scenery locations in the world and most of the people want to visit this country. Moreover as Spanish language is offered in many countries so a person can build his career learning Spanish speaking and writing skills.
Course Outline
Estimated number of speakers
Names of the language
History
Grammar
Phonology

Segmental phonology
Prosody

Geographical distribution

Europe
The Americas

Hispanic America
United States

Africa
Asia-Pacific
Spanish speakers by country

Dialectal variation

Phonology
Grammar

Voseo

Distribution in Spanish-speaking regions of the Americas

Ustedes
Usted
Third-person object pronouns

Vocabulary

Relation to other languages
Writing system
Organizations

Royal Spanish Academy
Association of Spanish Language Academies
Cervantes Institute
Official use by international organizations
Impact/Benefits of this Course
This course will be beneficial for those who want to earn or live in a Spanish environment. Spanish is beautiful and interesting language which is popular for its pronunciation and speaking manner so one could earn lots of affection after learning it. There are many jobs offered in accordance with this language so it can also be beneficial for earning purposes.
At Course Completion
After completing spanish classes in Abu Dhabi, a person will be able to speak Spanish language fluently and communicate with the Spanish citizens and officials quite easily. In case of education and job, learning this language is quite useful as it is almost recognized in most foreign countries
Why Duke Training Centre?
Duke Training Centre provides dominant change in the learning potentiality and verbal skills. We are coaching since 2007 hence our training is magnified over these years emphasizing on each peculiar. We ensure to intensify the characteristics of the customer to command on the specific language. Our training center coaches people every aspect of the language making it easy for them to understand through our various techniques
Testimonials
Had a great Experience with you guys. I would recommend DukeUAE to people who need IT Training, or for any other course. The time I spent there was all worth it.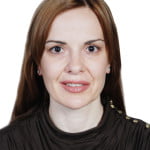 Duke Training Centre has been a pioneer in providing quality technical and practical education in the private sector in UAE. I received excellent training from Duke's trainers who are extremely professional. I would highly recommend Duke Training Centre for professionals seeking an upgrade in their technical and professional skills.
I found the experience extremely helpful. I'm totally confident with my Marketing and Management skills now, thanks to Duke UAE. I'm glad I joined at the right time, I feel like now my career's future isn't as uncertain anymore.
I completed my English Language course from DukeUAE last month and I'm glad I chose them on my friend's recommendation. The one thing I liked was their supportive and encouraging approach. They taught each and every thing with a much managed and practical way, I was proficient at English in no time without feeling any burden at all.
State of the Art, professional Courses of Duke Training Centre has earned me my dream job. I had training with different training centres in Abu Dhabi and other emirates but Duke's Faculties have unmatched parallels in the entire UAE.