What you will learn?
International Computer Driving License will make you learn the basic computer skills. It comes with a range of different modules and will help you accordingly.
ICDL will develop your computer skills in the area you choose. You can become an expert with the spreadsheets, can deal with online work, send and receive emails, can do web browsing like a pro. You can develop excellent word processing and documenting skills. With that you can insert images, tables and data in your documents.
You can learn how to make presentations, save them in different file formats. Understand how to add animations and other different effects in your presentation. You can learn how to create tables in database and store your data. You can perform actions like searching, sorting, updating or deletion on you database. Along with that you can learn about image editing, web editing. You can also learn how to make secure network connections, project planning, cloud computing, how to create two dimensional images and how to manage online information.
If you already have the above basic skills you can learn the advanced skills.
Prerequisite or Relevant Knowledge
For those who want to get enrolled in this course, there is so specific requirement. You can start with the very basic at any time of your life. If you have the basic knowledge you can get the advanced learning in that particular knowledge area.
Who should Attend?
This course is suitable for all those who want to learn the basic computer skills for every day computer usage or want to get expert at any one area for the purpose to excel at your studies, job or business.
Course Outline
ICDL has three basic modules; base module, standard module and advanced module.
Base Module:
Computer Essentials:
ICT
Hardware
Software and Licensing
Start Up, Shut
Desktops and Icons
Using Windows
Tools and Settings
Working with
Text Printing
Introducing Files and Folders
Organizing Files and Folders
Storage and Compression
Network Concepts
Network Access
Protecting Data and Devices
Malware
Health and Green IT
Online Essentials:
Key Concepts
Security and Safety
Using the Web Browser
Tools and Settings
Bookmarks
Web Outputs
Search
Critical Evaluation
Copyright, Data Protection
Online Communities
Communication Tools
E-mail Concepts
Sending E-mail
Receiving E-mail
Tools and Settings
Organizing E-mails
Using Calendars
Word Processing:
Working with Documents
Enhancing Productivity
Enter Text
Select, Edit
Text
Paragraphs
Styles
Table Creation
Table Formatting
Graphical Objects
Preparation
Outputs
Setup
Check and Print
Spreadsheets
Working with Spreadsheets
Enhancing Productivity
Insert, Select cells
Edit, Sort cells
Copy, Move, Delete cells
Rows and Columns
Worksheets
Arithmetic Formulas
Functions
Numbers/Dates
Contents
Alignment, Border Effects
Create charts
Edit charts
Setup
Check and Print
Standard Module:
Presentation
Working with Presentation
Enhancing Productivity
Presentation Views
Slides
Master Slide
Handling Text
Formatting
Lists
Tables
Using Charts
Organization Charts
Insert, Manipulate
Drawing
Using Databases:
Key Concepts
Database Organization
Relationships
Working with Databases
Common Tasks
Records
Design
Main Operations
Queries
Forms
Reports, Data Export
Printing
IT Security
Data Threats
Value of Information
Personal Security
File Security
Malware
Definition and Function
Types
Protection
Network Security
Networks
Network Connections
Wireless Security
Access Control
Secure Web Use
Web Browsing
Social Networking
E-mail
Instant Messaging
Securing and Backing Up Data
Secure Destruction
Project Planning
Key Concepts
Project Creation
Working with Projects
Starting a New Project
Tasks
Creating Tasks
Scheduling and Relationships
Constraints and Deadlines
Notes, Hyperlinks
Resources and Costs
Resources
Costs
Project Monitoring
Critical Path
Monitoring Progress and Rescheduling
Prepare Outputs
Setup
Print
Web Editing:
Key Terms
Web Publishing
Legal Issues
HTML
Fundamentals of HTML
Using HTML
Web Authoring
Design
Using the Application
Enhancing Productivity
text Input and Formatting
Paragraph Formatting
Hyperlinks
Tables
Using Objects
Graphical Objects
Forms
Styles
CSS Concepts
Using CSS
Preparing Upload
Check
Publish
Image Editing:
Digital Images
Graphic Formats
Color Concepts
Image Capture
Capturing Images
Using the Application
Image Creation
Settings
Enhancing Productivity
Working with Images
Selection
Image Manipulation
Layers
Text
Effects and Filters
Drawing and Painting
Drawing Tools
Painting Tools
Prepare Outputs
Setup
Print
Online Collaboration:
Key Concepts
Cloud Computing
Preparation for Online Collaboration
Common Setup Features
Setup
Using Online Collaborative Tools
Online Storage and Productivity Applications
Online Calendars
Social Media
Online Meetings
Online Learning Environments
Mobile Collaboration
Key Concepts
Using Mobile Devices
Applications
Synchronization
2D Computer Aided Design:
First Steps
Navigating
Using Layers/Levels
Drawing Exchange
Main Operations
Create Objects/Elements
Selection Tools
Manipulate Objects/Elements
Using Inquiry Commands
Properties
Annotation (text and dimensions)
Advanced Features
Using Blocks/Cells
Using OLE
Outputs
Plot/Print Options
Managing Online Information:
Key Concepts
Information Sources
Searching for Information
Defining the Information Need
Using a Search Engine
Using Social Media Applications
Evaluating and Organizing Information
Evaluating Information
Organizing Information
Communicating Information
Planning and Drafting Information
Reviewing and Delivering Information
Health Information Systems Usage:
Healthcare Information Systems (HIS)
HIS Types
Due Care
Confidentiality
Access Control
Security
User Skills
Navigation
Decision Support
Output Reports
Policy and Procedure
Principles
Advance Module:
Advanced Word Processing:
Text
Referencing
Captions, Footnotes and Endnotes
Reference Tables and Indexes
Bookmarks and Cross-References
Enhancing Productivity
Using Fields
Forms, Templates
Mail Merge
Linking, Embedding
Automation
Collaborative Editing
Tracking and Reviewing
Master Documents
Security
Prepare Outputs
Sections
Documents Setup
Advanced Spreadsheets
Worksheets
Functions and Formulas
Using Functions and Formulas
Charts
Creating Charts
Formatting Charts
Analysis
Using Tables
Sorting and Filtering
Scenarios
Validating and Auditing
Validating
Auditing
Enhancing Productivity
Naming Cells
Paste Special
Templates
Linking, Embedding and Importing
Automation
Collaborative Editing
Tracking and Reviewing
Security
Advanced Database:
Database Development and Use
Tables and Relationships
Fields/Columns Relationships and Joins
Queries
Query Types
Refining a Query
Forms
Controls
Reports
Controls
Presentations
Enhancing Productivity
Linking, Importing
Automation
Advanced Presentation:
Audience and Environment
Design, Content and Layout
Slide Masters and Templates
Slide Masters
Templates
Graphical Objects
Formatting Drawn Objects
Formatting Pictures, Images
Handling Graphical Objects
Charts and Diagrams
Using Charts
Using Diagrams
Multimedia
Movies, Sounds
Animation
Enhancing Productivity
Linking, Embedding
Importing, Exporting
Managing Presentations
Custom Shows
Slide Show Settings
Slide Show Control
Impact/Benefits of this Course
With the rapid advancement in technology it has become essential to learn how to use computer effectively. Whichever field you belong from, you must have seen that eventually every setup is being automated. So in order to succeed the computer should be on your fingertips. We make sure that by learning different knowledge areas in ICDL your personnel and professional life will be at ease.
At work you will now b able to complete the tasks more effectively, efficiently and before time. Hence you have a greater chance to get bonus or a raise.
At home you can connect with your friends and family, do secure browsing on internet, make presentations, document your ideas in a very useful way and can do much more.
At Course Completion
At course completion you will learn:
Computer essentials
Online essentials
Basic or advanced word processing and formatting documents
Basic or advanced spreadsheets
Basic or advanced Presentation
Basic or advanced usage of Database
How to do image editing and prepare images
How to do web editing and prepare webpages
How to be secure while using internet
How to manage and plan projects
How to use online collaborative tools
2D computer aided learning
Managing information online and much more.
Why Duke Training Centre?
At Duke Training Centre we believe in providing the very best of knowledge to our students. This comes with years of experience and quality learning, management and services.
After enrolling in ICDL at Duke Training Centre you will be capable enough to get what you have come for i.e. the right computer skills. And with that you will be more attractive to the HR administration for being hired.
Testimonials
Had a great Experience with you guys. I would recommend DukeUAE to people who need IT Training, or for any other course. The time I spent there was all worth it.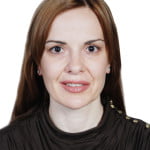 Duke Training Centre has been a pioneer in providing quality technical and practical education in the private sector in UAE. I received excellent training from Duke's trainers who are extremely professional. I would highly recommend Duke Training Centre for professionals seeking an upgrade in their technical and professional skills.
I found the experience extremely helpful. I'm totally confident with my Marketing and Management skills now, thanks to Duke UAE. I'm glad I joined at the right time, I feel like now my career's future isn't as uncertain anymore.
I completed my English Language course from DukeUAE last month and I'm glad I chose them on my friend's recommendation. The one thing I liked was their supportive and encouraging approach. They taught each and every thing with a much managed and practical way, I was proficient at English in no time without feeling any burden at all.
State of the Art, professional Courses of Duke Training Centre has earned me my dream job. I had training with different training centres in Abu Dhabi and other emirates but Duke's Faculties have unmatched parallels in the entire UAE.