CELPIP training classes in Abu Dhabi can be found if you scroll through the list of courses at Duke Training Center. We have a wide range of courses that enhance your professional life. We take your career seriously and ensure you meet with the best skills to improve the chance of getting a high-paid job. We focus on meeting your needs and clearing every doubt that may come to your mind. We help you go through the tough lessons with relative ease.
We also provide a precise idea about updated details about the exams to clear your test with the highest marks. Join CELPIP coaching in Abu Dhabi at Duke Training Center to achieve proficiency in no time. We take your skills seriously and strive to enhance your knowledge to crack the exam without having to face too many complicacies. Our team of professional tutors has a great sense of humor to enhance your knowledge through which the CELPIP exam can be cracked easily. Now, connect with our experts to get the ability to solve the toughest exams with confidence.
DUKE's CELPIP Courses General and LS
Canada is calling. DUKE'S Languages Plus wants to support people looking for ways to improve their lives through immigration. Contact dukeuae@eim.ae  .
What is CELPIP?
Recognized by Canada for Immigration purposes. The CELPIP General Test is designated by Immigration, Refugees and Citizen Canada (IRCC) as proof of English language proficiency for those applying for permanent resident status in Canada. The CELPIP-General LS Test assesses functional Listening and Speaking proficiency, and is accepted by IRCC as proof of English language proficiency for Canadian citizenship.
Duke Training Centre CELPIP Preparation Program is:
based on materials that were developed by CELPIP experts
designed to prepare CELIP test takers for components of the CELPIP tests.
uses retired CELPIP test items and has proven to be a success in the classroom
Program Outline
Company
Contact
Country
Writing

Listening to a Daily Conversation
Note Taking Strategies:
Location and Time
Main ideas and supporting details
Using abbreviations — synonymns
Note-taking to record facts
Visual Clues
Relevant vs. Irrelevant Information
Recognizing FActs and Opinions
Differentiating between summaries and paraphrases
Identifying Pros and Cons

Active vs. Passive Readers
Previewing, skimming and scanning
Getting meaning from context
Eliminating wrong answers
Improving your reading skills
Locating Specific Information
Recognizing a writers' purpose
Understanding paragraph components
Identifying main ideas
Eliminating wrong answers
Identifying Viewpoints
FAct or Opinion

Organizing your thoughts
Giving Advice
Using WH questions for narratives
Preposition of location
Describing details
Making predictions
Choosing, comparing and persuading
Inflection and Intonation
Giving effective reasons
Stating an Opinion
Weak vs Convincing reasons

Understanding performance standards
Precision and Meaning
Identifying Common Errors
Writing Emails & Email conventions
Tone and Register
Indirect Questions – Paragraphing
Avoiding Repetition – Time Sequencers
Note taking – Expressing and Opinionn
Using Conjunctions
Supporting Details
Transitions
Concluding Sentences
Testimonials
Had a great Experience with you guys. I would recommend DukeUAE to people who need IT Training, or for any other course. The time I spent there was all worth it.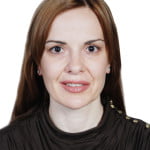 Duke Training Centre has been a pioneer in providing quality technical and practical education in the private sector in UAE. I received excellent training from Duke's trainers who are extremely professional. I would highly recommend Duke Training Centre for professionals seeking an upgrade in their technical and professional skills.
I found the experience extremely helpful. I'm totally confident with my Marketing and Management skills now, thanks to Duke UAE. I'm glad I joined at the right time, I feel like now my career's future isn't as uncertain anymore.
I completed my English Language course from DukeUAE last month and I'm glad I chose them on my friend's recommendation. The one thing I liked was their supportive and encouraging approach. They taught each and every thing with a much managed and practical way, I was proficient at English in no time without feeling any burden at all.
State of the Art, professional Courses of Duke Training Centre has earned me my dream job. I had training with different training centres in Abu Dhabi and other emirates but Duke's Faculties have unmatched parallels in the entire UAE.