If you've dreamed of becoming an Architectural Engineer in your childhood but couldn't avail the opportunity then today is the day you can make that dream come true. What if I told you that you can become a professional information/modeling architect? You could create models for buildings on computer systems.
In this modern era everything has become computer simulated from flying planes to graphics design and management systems, everything has become computer dependent. Autodesk Revit is a computer software developed for users to created 3D architectural designs.
This software is widely used by Civil Engineers and professional Architects. If you have maintained your excitement to this point then prepare to be dazzled. You could become just as professional in such tasks as Engineers and Architects, with this simple REVIT Course that makes you an expert at operating Autodesk Revit.
At Duke Training Centre we offer this course which is especially designed for beginners in information modeling that follows a step by step approach so that students can gain proficiency in creating 3D and 2D architectural models.
At Duke Training Centre we teach all the three fields of Autodesk REVIT.
Revit MEP
Revit Structural
Revit Architectura
Course plan
Our course features major 6 parts
It allows users to design a building in 2D and 3D
Design structures and its components and drafting in 3D
Annotate the model with 2D drafting elements
Access building information
2D and 3D rendering
Designing and simulation of models on a 3D scale
Prerequisites
Students needs to know the mere basics of operating a computer system. While whole 3D modeling will be taught from scratch.
Market value/ Benefits
As mentioned earlier, the modern day world needs computer specialists that can accomplish any professional task on a computer simulated environment and if your are able to master Autodesk Revit then your unemployment days are over.
Market craves proficient modeling designers with talent in modeling buildings if you're able to operate Autodesk Revit then you will surely land a permanent job.
Endless scope with the recent advancements in designer industry, it is necessary for students to gain understanding and learn operations of modeling software. With just this simple course you can maximize your skillset and earning scope.
Online jobs, you would be able to do online jobs for 3D modeling that is as convenient as it gets reasonable paid by sitting at ho

Detailed Course outline
Building Information Modeling
Modeling Revit Architecture Basics

Exploring the User Interface
Introduce the different Revit Elements and Families
Starting a Project

Starting a Design

Adding and Modifying Levels
Adding and Modifying Grids The Basics of the Building Model
Adding and Modifying Walls
Using Revit Editing Commands
Adding and Modifying Doors
Adding Loadable Component Families to a Project

 Developing the Building Model

Adding and Modifying Floors
Adding and Modifying Ceilings
Adding Curtain Walls Viewing the Building Model
Managing Views – Controlling Object Visibility
Creating and Modifying Section and Elevation Views
Creating and Modifying 3D Views Using Dimensions and Constraints
Placing Dimensions and Tags

Working In Teams

Working With CAD Import/ Link Files
Getting Started with Work-sharing Detailing and Drafting
Working with Drafting Views Construction Documentation
Creating and Modifying Schedules
Creating Rooms and Room Schedules
Placing Text, Tags & Keynotes Presenting the Building Model
Working with Drawing and Printing Sheets – Working with Title blocks
Why Choose Us?
Our training centre is one of the finest institutions that offer courses in Autodesk softwares.
We have created a standardized plan for you to gain maximum benefit with your time here at Duke Training Centre.
Our labs equipped with state of the art equipment to ensure a high end user experience.
We offer highly qualified faculty for the students.
Our staff is trained to answer at your every call and moment of need.
Teachers with years of experience in Autodesk at your service.
Our plan
We plan to plant such skill-sets in your mind so that you could become a professional of Autodesk and work as an independent freelancer as well.
Verdict
Join Duke Training Centre today for a head-start in 3D modeling and with a promise of a better future in the field
Testimonials
Had a great Experience with you guys. I would recommend DukeUAE to people who need IT Training, or for any other course. The time I spent there was all worth it.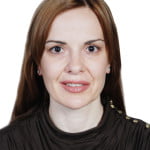 Duke Training Centre has been a pioneer in providing quality technical and practical education in the private sector in UAE. I received excellent training from Duke's trainers who are extremely professional. I would highly recommend Duke Training Centre for professionals seeking an upgrade in their technical and professional skills.
I found the experience extremely helpful. I'm totally confident with my Marketing and Management skills now, thanks to Duke UAE. I'm glad I joined at the right time, I feel like now my career's future isn't as uncertain anymore.
I completed my English Language course from DukeUAE last month and I'm glad I chose them on my friend's recommendation. The one thing I liked was their supportive and encouraging approach. They taught each and every thing with a much managed and practical way, I was proficient at English in no time without feeling any burden at all.
State of the Art, professional Courses of Duke Training Centre has earned me my dream job. I had training with different training centres in Abu Dhabi and other emirates but Duke's Faculties have unmatched parallels in the entire UAE.