A freelance Graphic designer/Animation artist sounds cool doesn't it? If you have a thing for drawing sketches and cool portraits then why not utilize your talent and learn Graphic Designing and pursue it as a career. Why not learn to make money by doing what you love? If you are interested in such a theory then you've reached the right place as we are going to guide you exactly how you can accomplish this magnanimous task.
Autodesk 3DS MAX is a computer software used by professionals to create animations, design graphics and even design games. Yes, you heard it, GAMES! If you've ever wanted to design games then believe me, this just might be your lucky day. 3DS MAX is a software specially designed to provide users with all of tools required for creating graphics and models.
If you are still confused where you could learn all the skills required to operate 3DS MAX then not to worry. We at Duke Training Centre are at your service! Offering a complete and comprehensive course in 3DS MAX. After completing this program you will become a certified graphics designer. Our course provides you a step by step approach to graphic designing and creating animations so that you could become a master of this field.
Course Plan
Our course comprises of  9 major parts:
Fundamental aspects of modeling
Texturing,
Rigging,
Animation
Dynamics
Lighting
Scripting
3D rendering.
Interior designing
Prerequisites
We require you to only know the mere basics of operating a computer system; our staff is trained to serve you if you face any difficulty.
Market Value
Market is waiting for professionals experienced in graphic design and it offers huge amount of money to its hired staff.
Graphics and animations are a part of everything nowadays from movies to games, from TV commercials to brand logos, you can be hired to design almost anything.
Freelance jobs are also available in abundance for any freelancer to avail, you can access these jobs online once you are trained in using Autodesk 3DS MAX.

Course outline
Introduction

Introduction
Basic interface and layout study
Basic and extended primitives
Basic layout setting for Architects
Modeling

Edit Poly Modeling
Extrude
Chamfer
Cut and Slices
Symmetry Mirror Modeling
Designing a table and chair
Designing a house using box
Lines and Nurbs
Importing a plan from AutoCAD/Vectorworks
Making an interior space
Doors and Windows
AEC extended
Railing and Trees
Stairs
Modifiers

Compound objects
Connect b. Scatter c. Pro Boolean d. Loft e. Terrain 2. Bend, Taper, Twist, Stretch, Skew
FFD
Lattice
Lights

Omni, Spot, Direct Lights
Sky light and Light tracer rendering
Light effects
Camera

Free and Target camera
Camera Animation Texturing
Diffuse and Bump Mapping
ink and paint
Environment and back ground images
Material library/Architectural Materials
Particles and Dynamics

Particle systems (Rain System)
Object Properties and motion blur
Rendering (mental Ray)

Rendering images
Rendering moving images
VRay Image rendering
Global Illumination and HDRI rendering
Final project

Project Interior and exterior
Why Choose Us?
Professionals trained from foreign institutes present before you for your service.
We provide our students with the best trained faculty in the country.
Labs are equipped with state of the art equipment designed for high end user experience.
We provide you with a skill set to tackle any situation of drafting/designing.
Staff trained to help user in every hour of need.
Guaranteed success in the animation designing industry.
Enhance user skills for interior and exterior desig

Our Plan
We plan to create such trained professionals that excel at their job and can tackle any problem with confidence.
We plan to plant creativity within the minds of our students so that they may push the boundaries of augmented graphic design.
We promise our students with a brighter future.
Verdict
Join Duke Training Centre today for guaranteed success in 3D graphics and animation designing with a promise of a better and brighter future!
Testimonials
Had a great Experience with you guys. I would recommend DukeUAE to people who need IT Training, or for any other course. The time I spent there was all worth it.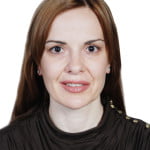 Duke Training Centre has been a pioneer in providing quality technical and practical education in the private sector in UAE. I received excellent training from Duke's trainers who are extremely professional. I would highly recommend Duke Training Centre for professionals seeking an upgrade in their technical and professional skills.
I found the experience extremely helpful. I'm totally confident with my Marketing and Management skills now, thanks to Duke UAE. I'm glad I joined at the right time, I feel like now my career's future isn't as uncertain anymore.
I completed my English Language course from DukeUAE last month and I'm glad I chose them on my friend's recommendation. The one thing I liked was their supportive and encouraging approach. They taught each and every thing with a much managed and practical way, I was proficient at English in no time without feeling any burden at all.
State of the Art, professional Courses of Duke Training Centre has earned me my dream job. I had training with different training centres in Abu Dhabi and other emirates but Duke's Faculties have unmatched parallels in the entire UAE.