International Diploma Program on Business Bookkeeping & Accounts
Designed to produce bookkeeping and accounts personnel trained in the MODERN PRACTICAL METHODS OF ACCOUNTING
Trained and competent bookkeeping and accounting personnel are always in demand. This Program is ideal for those who have a knowledge of bookkeeping (e.g. from our Proficient Business Bookkeeping Course) or practical experience. This Diploma Program offers tremendous advantages to those already employed in clerical positions in accounting or auditing departments, offices and firms, and who are ambitious for promotion to better paid posts.
The Program is also of great value to business people who need to maintain accurate books of account, and who need to be able to prepare informative accounting statements, either manually or by computer.
Major Topics Covered in this Diploma Program:
Books of Account: the ledger, 4-column cash book, purchases book, sales book, returns books, the journal – what they record and why.
Theory and practice of double-entry bookkeeping: types of ledger accounts, posting, folios, extracting and agreeing trial balances.
Preparing for final accounts: stocktaking, valuing stocks, work in progress; adjustments; prepayments, accruals, depreciation, bad debts.
Manufacturing accounts, trading accounts and profit & loss accounts – why they are prepared, what information they contain, layouts.
Balance sheets: production and layouts, comparisons. Interpreting final accounts, uses of accounting ratios. Provisions and reserves.
Partnership, departmental, branch and hire purchase accounts, bills of exchange. Computerized accounting systems and their advantages.
Testimonials
Had a great Experience with you guys. I would recommend DukeUAE to people who need IT Training, or for any other course. The time I spent there was all worth it.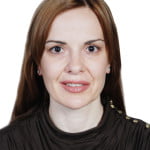 Duke Training Centre has been a pioneer in providing quality technical and practical education in the private sector in UAE. I received excellent training from Duke's trainers who are extremely professional. I would highly recommend Duke Training Centre for professionals seeking an upgrade in their technical and professional skills.
I found the experience extremely helpful. I'm totally confident with my Marketing and Management skills now, thanks to Duke UAE. I'm glad I joined at the right time, I feel like now my career's future isn't as uncertain anymore.
I completed my English Language course from DukeUAE last month and I'm glad I chose them on my friend's recommendation. The one thing I liked was their supportive and encouraging approach. They taught each and every thing with a much managed and practical way, I was proficient at English in no time without feeling any burden at all.
State of the Art, professional Courses of Duke Training Centre has earned me my dream job. I had training with different training centres in Abu Dhabi and other emirates but Duke's Faculties have unmatched parallels in the entire UAE.