International 'Premier' Diploma Program on Professional English (For Everyday & Business Use)
Premier' Diploma Program for Business, Management and Socially
This very practical Program is ideal for people who already have a good grounding in English, such as is reached by our "Secondary English" Course (see first page). This Cambridge Diploma in Abu Dhabi covers a wide range of topics which are most important in speaking, reading and writing good English of an advanced standard, both in everyday situations and in the workplace; whether that is in business, industry or government service.Those who thoroughly study and complete this Program should soon be able to speak and write good English of an advanced standard quite naturally, and show that they have the education and training which employers want to find in staff destined for promotion, and which gives confidence to customers and clients
Major Topics Covered in this Diploma Program:
Punctuation marks to make writing clear and easy to understand; improving vocabulary, prefixes, suffixes, spellings and meanings of English words, dictionaries. Types of punctuation andtheir uses.
Forming complete and sensible sentences: positive and negative statements, questions, commands; building paragraphs. Sentence parts: subjects, predicates, order. 1st, 2nd, 3rd person. Names, numbers.
The parts of speech: nouns, pronouns, verbs, adverbs, adjectives, conjunctions, prepositions, gender, subjective, objective, articles; verb tenses; making writing varied and interesting, descriptions, context.
Avoiding problems with commonly confused English words, using an English-English dictionary to increase understanding and variety. Distinguishing between words. Complements, transitive verbs.
Developing a good writing style. Comprehension. Writing social and private letters: enquiries and complaints, writing replies. Written and spoken English compared, direct, indirect. Similes, metaphors.
Introduction to business letter writing: planning, drafting, features, layouts, objectives, tones, style, references, post scripts; letters about sales, employment, accounts; passages, paragraphs, clarity.
And much more…
Testimonials
Had a great Experience with you guys. I would recommend DukeUAE to people who need IT Training, or for any other course. The time I spent there was all worth it.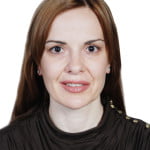 Duke Training Centre has been a pioneer in providing quality technical and practical education in the private sector in UAE. I received excellent training from Duke's trainers who are extremely professional. I would highly recommend Duke Training Centre for professionals seeking an upgrade in their technical and professional skills.
I found the experience extremely helpful. I'm totally confident with my Marketing and Management skills now, thanks to Duke UAE. I'm glad I joined at the right time, I feel like now my career's future isn't as uncertain anymore.
I completed my English Language course from DukeUAE last month and I'm glad I chose them on my friend's recommendation. The one thing I liked was their supportive and encouraging approach. They taught each and every thing with a much managed and practical way, I was proficient at English in no time without feeling any burden at all.
State of the Art, professional Courses of Duke Training Centre has earned me my dream job. I had training with different training centres in Abu Dhabi and other emirates but Duke's Faculties have unmatched parallels in the entire UAE.