IWCF Drilling Well Control Surface BOP Stack in Abu Dhabi
Home »

IWCF Drilling Well Control Surface BOP Stack

This program is designed for people in critical Well Control positions on drilling installations as well as onshore roles. The candidates will complete an IWCF accredited training course, taught according to IWCF syllabus, in order to prepare them for assessment.
This program is aimed at people who are in critical Well Control positions during well intervention operations. Candidates will complete an accredited training course, taught according to IWCF syllabus, in order to prepare them for assessment.
At the end of the course delegates should be able to:
Understand of well control methods relating to well intervention operation
Identify completion types, equipment functions, and industry practices
Identify barrier systems and know the terminology
Identify well control methods
Identify solutions to various Well Control problems
Determine if well control equipment is fit for purpose
Design a Well kill plan for a production well and generate a kill graph
Discuss production well kill problems and recommend appropriate solutions
Main objectives and outcomes:
Set up for drilling
Recognize a drilling break and positive kick
Perform the shut-in within the shortest possible time in accordance with the appropriate procedure
Complete the kill sheet and kill the well using the designated procedure (Wait & Weight or Driller's Method)
Bring the pump up to kill speed maintaining constant bottom hole pressure
Operate the remote choke and make adjustments in accordance with the time delay to maintain constant bottom hole pressure
Complete the Well kill operation.
Duration: 48 Hrs
Testimonials
Had a great Experience with you guys. I would recommend DukeUAE to people who need IT Training, or for any other course. The time I spent there was all worth it.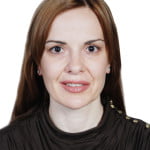 Duke Training Centre has been a pioneer in providing quality technical and practical education in the private sector in UAE. I received excellent training from Duke's trainers who are extremely professional. I would highly recommend Duke Training Centre for professionals seeking an upgrade in their technical and professional skills.
I found the experience extremely helpful. I'm totally confident with my Marketing and Management skills now, thanks to Duke UAE. I'm glad I joined at the right time, I feel like now my career's future isn't as uncertain anymore.
I completed my English Language course from DukeUAE last month and I'm glad I chose them on my friend's recommendation. The one thing I liked was their supportive and encouraging approach. They taught each and every thing with a much managed and practical way, I was proficient at English in no time without feeling any burden at all.
State of the Art, professional Courses of Duke Training Centre has earned me my dream job. I had training with different training centres in Abu Dhabi and other emirates but Duke's Faculties have unmatched parallels in the entire UAE.