Diploma in Travel and Tourism Management in Abu Dhabi
Home »

Diploma on Tourism & Travel Agency Management
International 'Premier' Diploma Program on Tourism & Travel Agency Management
A program designed to create professionals trained in tourism and travel organisation and management
The tourism industry is becoming increasingly important in countries all over the world; and the "tourism income" earned contributes greatly to their economic progress. But for their economies and peoples to benefit fully, tourism development must be planned and be controlled – and be "sold" to tourists. Travel agencies are an important link between tourism and the travel products on offer, and travellers; to be profitable, they must be efficient and well-managed, with knowledgeable staff. This Program deals with both vital areas, and also with the marketing of tourism and travel products – by state bodies, tour operators and travel agencies.
Some of the Major Topics Covered in this Diploma Program:
The tourism industry: structure, organisation, products, services; national and international importance of tourism, infrastructure, effects on balance of trade.
Economic and social consequences of tourism: income from tourism, the income multiplier, invisible exports, factors in developing tourism – reasons for government involvement.
Tourism markets: leisure and activity, business travel, VFR travel, cultural, educational, health travel; motivations for travel, destinations. Advertising, tour brochures, the Internet.
Tour operators, inclusive tours, types of transport, types and standards of accommodation offered, catering; economics of tour operation. Reservations systems.
Travel agency establishment: premises, factors in location, furnishing; appointment, operations, management, IATA; recruiting and training staff.
And much more….
Testimonials
Had a great Experience with you guys. I would recommend DukeUAE to people who need IT Training, or for any other course. The time I spent there was all worth it.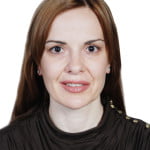 Duke Training Centre has been a pioneer in providing quality technical and practical education in the private sector in UAE. I received excellent training from Duke's trainers who are extremely professional. I would highly recommend Duke Training Centre for professionals seeking an upgrade in their technical and professional skills.
I found the experience extremely helpful. I'm totally confident with my Marketing and Management skills now, thanks to Duke UAE. I'm glad I joined at the right time, I feel like now my career's future isn't as uncertain anymore.
I completed my English Language course from DukeUAE last month and I'm glad I chose them on my friend's recommendation. The one thing I liked was their supportive and encouraging approach. They taught each and every thing with a much managed and practical way, I was proficient at English in no time without feeling any burden at all.
State of the Art, professional Courses of Duke Training Centre has earned me my dream job. I had training with different training centres in Abu Dhabi and other emirates but Duke's Faculties have unmatched parallels in the entire UAE.