8 Hour – Construction Site Fire Safety Manager
Course Description:
This course includes introduction to the Fire Code and Fire Department Rules, including their organization and terminology, Fire Code construction site provisions  and all construction site fire safety requirements, as set forth.
Upon conclusion of training, all participants who successfully pass the course exam will receive a certificate of completion.
Prerequisites:
There are no prerequisites needed to attend this course. Students must be able to verbally communicate with the instructor in the primary language of the training.
Class Materials:
This course consists of several different components which include power point presentations, lecture, real life case studies, and class discussion.
Topics:
Fire Safety Plans
Inspections and record keeping
Training on fire extinguishers
Testing fire protection equipment
Hot work requirements
Construction site provisions and fire safety requirements
Certificate of Fitness requirements for Fire Safety Manager.
Testimonials
Had a great Experience with you guys. I would recommend DukeUAE to people who need IT Training, or for any other course. The time I spent there was all worth it.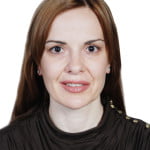 Duke Training Centre has been a pioneer in providing quality technical and practical education in the private sector in UAE. I received excellent training from Duke's trainers who are extremely professional. I would highly recommend Duke Training Centre for professionals seeking an upgrade in their technical and professional skills.
I found the experience extremely helpful. I'm totally confident with my Marketing and Management skills now, thanks to Duke UAE. I'm glad I joined at the right time, I feel like now my career's future isn't as uncertain anymore.
I completed my English Language course from DukeUAE last month and I'm glad I chose them on my friend's recommendation. The one thing I liked was their supportive and encouraging approach. They taught each and every thing with a much managed and practical way, I was proficient at English in no time without feeling any burden at all.
State of the Art, professional Courses of Duke Training Centre has earned me my dream job. I had training with different training centres in Abu Dhabi and other emirates but Duke's Faculties have unmatched parallels in the entire UAE.