Introduction
This certification path will give you a fundamental understanding of the order fulfillment functionality available with SAP Supply Chain Management (SAP SCM) coupled with SAP ERP 6.0, enabling you to move parts and products at the right time and meet your deadlines.
With this certification, you'll be able to apply this knowledge as a solution consultant in a team setting.
Audience
Outcome
Partner employees responsible for the implementation and ongoing support of business processes with SAP SD ERP.
After Successful implementation of this course you will be able to:
Explain the terminology used by SAP ERP SD
Learn the basics of the SAP SD system with hands-on exercises
Learn how to navigate SAP
Overview of the SAP SD Business process and able to perform as End User
SAP SD User Training
Duration Pre-requisites
20 hours SAP Overview, Sales Process
Course Content
SAP Basics Introduction and General Overview
Processes in SD Enterprise Structure in SD
Overview on Sales Processes
Master Data in SD
Sales from stock – Available
Sales from stock – Shortage
Make-to-Order
Returns and Credit Memo Processing
Reporting and Analysis in SD
Testimonials
Had a great Experience with you guys. I would recommend DukeUAE to people who need IT Training, or for any other course. The time I spent there was all worth it.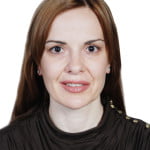 Duke Training Centre has been a pioneer in providing quality technical and practical education in the private sector in UAE. I received excellent training from Duke's trainers who are extremely professional. I would highly recommend Duke Training Centre for professionals seeking an upgrade in their technical and professional skills.
I found the experience extremely helpful. I'm totally confident with my Marketing and Management skills now, thanks to Duke UAE. I'm glad I joined at the right time, I feel like now my career's future isn't as uncertain anymore.
I completed my English Language course from DukeUAE last month and I'm glad I chose them on my friend's recommendation. The one thing I liked was their supportive and encouraging approach. They taught each and every thing with a much managed and practical way, I was proficient at English in no time without feeling any burden at all.
State of the Art, professional Courses of Duke Training Centre has earned me my dream job. I had training with different training centres in Abu Dhabi and other emirates but Duke's Faculties have unmatched parallels in the entire UAE.