Interested in becoming a freelance landscape Designer/Drafter and earn money easily at home? But don't possess any prior experience to computer aided designing software? Well you've landed to the right place, since we are going to tell you exactly how you can become a freelance CAD Designer/Drafter.
AUTOCAD is a computer simulated program used by professionals to design 2D and 3D blueprints of buildings, bridges, computer chips and engineering plans. Users with experience of this software can design from small computer chips to draw up plans for residential and commercial buildings. Once you've learned to operate AUTOCAD, you open endless opportunities of employment for yourself.
Now that you have been exposed to AUTOCAD training in Abu Dhabi and what it is used for, moving on, it is divided into types 2D and 3D drafting.
2D Drafting
2D Drafting is set out for beginners to AUTOCAD and it allows you to create two Dimensional maps of buildings, bridges, roads and computer chips while maintaining a mild approach to drafting and serves in the long run to learn.
3D Drafting
3D mapping is for intermediate users of AUTOCAD. It is a more complex form of drafting maps on computers. While it is more difficult to master, our teaching at Duke Training Centre allows the user to form complex maps on a three Dimensional scale that gives you the edge to design the perfect map of your building or bridge.
Aside from all these facts the question still remains, how to gain proficiency in using AUTOCAD? We at Duke Training Centre serve you for this purpose and provide with a AutoCAD Course that won't only teach you the basics but enlighten you with advance AUTOCAD skills as well.
Our course mainly focuses on 7 major skills
An Introduction to AUTOCAD
Basic Drawing Tools
Drawing Organization
Advanced Editing
Designing Layouts
Hatching
Designing Linear and Radial Dimensio

Prerequisite
There is no specific prerequisite required for the following course, but it's easier to learn if the student already knows how to use a computer, if not our faculty is trained to help you in every moment of need.
Market Application/ Benefits
Endless Freelancing Opportunities:
You will be able to earn money whilst in your homes or sitting at a café
learning AUTOCAD will surely enable you to avail freelancing chances and earn easy money.
Vast Scope:
AUTOCAD users develop computer chips, bridges, buildings and road maps. The scope is vast as it gets, with just a single course you will be able to gain proficiency in designing almost anything
Reasonable Income:
The skill sets of this course will allow you to generate a reasonable amount of money for a better lifestyle.
Better Skills: The important part of designing is making the basic drawings with accuracy. With our AUTOCAD Training, standardized drawings can be made easily. We'll teach you how to use the software that helps in better documentation of the design, fewer drawing errors, and greater legibility.
Detailed Course Outline
Introduction to AutoCAD

Interface
Navigating a Drawing

Basic Drawing Tools

Lines, Circles, Rectangles
Polar Tracking
Erasing Objects
Creating a Simple Drawing

Drawing Precision

Object Snaps
Polar Tracking Options
Object Snap Tracking
Snap and Grid Settings

Making Changes

Move and Copy
Rotate and Scale
Mirror – Grip Editing

Drawing Organization

Templates
Units
Layers
Controlling Layer States

Advanced Editing

Trim and Extend
Stretching Objects
Fillets and Chamfers
Offset and Array

Blocks

Using Blocks
Defining a Block
Reusing Blocks

Setting Up a Layout

Printing Concepts
Working in Layouts
Copying Layouts
Creating Viewports

Printing

Printing Layouts
Printing from Model Space

Adding Text

Modifying Text
Adding Leaders
Creating Tables

Hatching

Creating Hatches – Modifying Hatches

Dimensions

Linear Dimensions
Radial and Angular Dimensions
Editing Dimensions
Why Choose Us?
We provide our students with the best trained faculty in the country.
Professionals trained from foreign institutes present before you for your service.
Labs are equipped with state of the art equipment designed for high end user experience.
We provide you with a skill set to tackle any situation of drafting/designing.
Staff trained to help user in every hour of need.
Guaranteed success in the drafting/designing industry.
Verdict:
Join Duke Training Centre today to start your career in the drafting/designing industry!
Testimonials
Had a great Experience with you guys. I would recommend DukeUAE to people who need IT Training, or for any other course. The time I spent there was all worth it.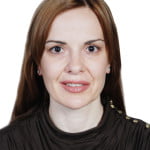 Duke Training Centre has been a pioneer in providing quality technical and practical education in the private sector in UAE. I received excellent training from Duke's trainers who are extremely professional. I would highly recommend Duke Training Centre for professionals seeking an upgrade in their technical and professional skills.
I found the experience extremely helpful. I'm totally confident with my Marketing and Management skills now, thanks to Duke UAE. I'm glad I joined at the right time, I feel like now my career's future isn't as uncertain anymore.
I completed my English Language course from DukeUAE last month and I'm glad I chose them on my friend's recommendation. The one thing I liked was their supportive and encouraging approach. They taught each and every thing with a much managed and practical way, I was proficient at English in no time without feeling any burden at all.
State of the Art, professional Courses of Duke Training Centre has earned me my dream job. I had training with different training centres in Abu Dhabi and other emirates but Duke's Faculties have unmatched parallels in the entire UAE.