General Educational Development (or GED)
General Educational Development (or GED) tests are a group of five subject tests which, when passed, certify that the taker has American or Canadian high school-level academic skills. The GED is also referred to as a General Education Diploma, General Equivalency Diploma, or Graduate Equivalency Degree.
Once you get the GED diploma, you can pursue higher education and if you decide to do so, you will get the same government financial aid as any other high school graduate does. In order to sit for the GED Test candidates usually take up GED class so that they can prepare well of the GED Test.
How the test works
The GED® test has a passing score of 145 on each test part. Therefore, you will need to reach a score of at least 145 on each part and a total score of 580 across the four-part battery in order to receive your GED® test credential. You may also earn the College Ready score or College Ready + Credit score if you earn the required score on a test subject. Learn more about the College Ready score and the College Ready + Credit score:
Below Passing: 100-144
GED® Passing Score: 145-164
GED® College Ready: 165-174
GED® College Ready + Credit: 175-200
What if I don't pass all the tests the first time?
You can take a test module, and two subsequent module retests, with no restrictions between retakes. If you fail the second or any subsequent retest, the test taker must wait 60 days for each successive attempt.
Your state may have a specific state policy on how many times a test taker can re-test that is less than three attempts. In those cases, the GED Testing Service® policy will be included to support the state policy. At a minimum a test taker will need to wait 60 days after three failed attempts and any subsequent retest
What are the benefits of earning a GED® credential?
Among the many benefits of the GED® testing program, passing the GED® test provides an opportunity for adults to continue their education. In fact, over 98 percent of U.S. colleges and universities accept GED® graduates who meet their other qualifications for admission. A GED® credential documents that you have high school-level academic skills. About 97 percent of U.S. employers accept the GED® credential as equal to a traditional high school diploma, according to recent studies.
What topics are on the test?
Each subject tests your skills and knowledge in different topics
Math – Quantitative & algebraic problem solving
Science – Life science, physical science, earth and space science
Social Studies – Civics and government, U.S. history, economics, geography and the world
Reasoning Through Language Arts – Ability to read closely, write clearly, and edit and understand written text
Testimonials
Had a great Experience with you guys. I would recommend DukeUAE to people who need IT Training, or for any other course. The time I spent there was all worth it.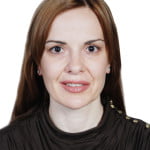 Duke Training Centre has been a pioneer in providing quality technical and practical education in the private sector in UAE. I received excellent training from Duke's trainers who are extremely professional. I would highly recommend Duke Training Centre for professionals seeking an upgrade in their technical and professional skills.
I found the experience extremely helpful. I'm totally confident with my Marketing and Management skills now, thanks to Duke UAE. I'm glad I joined at the right time, I feel like now my career's future isn't as uncertain anymore.
I completed my English Language course from DukeUAE last month and I'm glad I chose them on my friend's recommendation. The one thing I liked was their supportive and encouraging approach. They taught each and every thing with a much managed and practical way, I was proficient at English in no time without feeling any burden at all.
State of the Art, professional Courses of Duke Training Centre has earned me my dream job. I had training with different training centres in Abu Dhabi and other emirates but Duke's Faculties have unmatched parallels in the entire UAE.