Course Overview
Delegates who successfully completed the IOSH Working Safely short lecture and a short answer test and practical assessment. Once successfully passed, they will receive an IOSH accredited certificate valid for 3 years. This qualification enables delegates to understand health and safety in their own workplace. IOSH's Working Safely Training Course is designed for people at any level in any sector, and meets the government's guidelines for introductory health and safety ;
This course follows the Institute of Occupational Safety and Health's certificated syllabus. It aims to ensure that people at the most senior levels appreciate health and safety.
The course reflects the principles embodied in:
The Health and Safety Executive's guidance, ' Successful Health and Safety Management' (HSG65)
The Turnbull report ('Internal controls: Guidance for Directors on the Combined Code')
The DETR / HEC's 'Revitalising Health and Safety' strategy statement
Course Objectives
Understand the importance of strategic health and safety management and its integration into other business management systems.
Understand directors' and employees' statutory duties.
Identify accident causes and plan for prevention through hazard identification, risk assessment and control strategies
Appreciate the consequences of failing to manage health and safety effectively
Understand the importance of employee selection and the effect of human factors on health and safety
Recognise the importance of consultation and communication with employees on health and safety issues
Appreciate the significance of performance monitoring for continual improvement of health and safety management
Testimonials
Had a great Experience with you guys. I would recommend DukeUAE to people who need IT Training, or for any other course. The time I spent there was all worth it.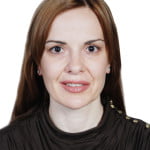 Duke Training Centre has been a pioneer in providing quality technical and practical education in the private sector in UAE. I received excellent training from Duke's trainers who are extremely professional. I would highly recommend Duke Training Centre for professionals seeking an upgrade in their technical and professional skills.
I found the experience extremely helpful. I'm totally confident with my Marketing and Management skills now, thanks to Duke UAE. I'm glad I joined at the right time, I feel like now my career's future isn't as uncertain anymore.
I completed my English Language course from DukeUAE last month and I'm glad I chose them on my friend's recommendation. The one thing I liked was their supportive and encouraging approach. They taught each and every thing with a much managed and practical way, I was proficient at English in no time without feeling any burden at all.
State of the Art, professional Courses of Duke Training Centre has earned me my dream job. I had training with different training centres in Abu Dhabi and other emirates but Duke's Faculties have unmatched parallels in the entire UAE.