Training Program Outline Housekeeping
Introduction
Poor housekeeping can be a contributing factor in a large number of accidents and incidents. From the debris that causes a trip and fall to the poor storage practices that prevent access to emergency equipment, poor housekeeping is often a systemic issue within many organizations.
This training session focuses on the importance of a good housekeeping program. It provides a specific process for implementing and sustaining an effective housekeeping program within the client's organization.
Training Objectives
Upon completion of this course, participants will be able to:
Develop a clear, objective definition of effective housekeeping.
Identify potential hazards associated with poor housekeeping practices.
Identify and understand legal requirements associated with poor housekeeping practices, including references to provincial safety legislation, Fire Code, etc.
Learn specific ways to improve housekeeping in their workplace as well as methods to sustain the improvements.
Review and develop control & improvement systems for specific housekeeping issues within their site.

Course Length and Options
This session is typically presented in a 60-90 minute time frame.
The program can be tailored to the client's specific needs by supplementing the standard training module with digital photographs from the client's site, or by adding client-specific procedures and standards, regarding housekeeping.
Target Audience
This course can benefit all staff and associates, including:
Safety Committee Members
Supervisors & Managers
Office & Production personnel
Testimonials
Had a great Experience with you guys. I would recommend DukeUAE to people who need IT Training, or for any other course. The time I spent there was all worth it.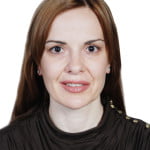 Duke Training Centre has been a pioneer in providing quality technical and practical education in the private sector in UAE. I received excellent training from Duke's trainers who are extremely professional. I would highly recommend Duke Training Centre for professionals seeking an upgrade in their technical and professional skills.
I found the experience extremely helpful. I'm totally confident with my Marketing and Management skills now, thanks to Duke UAE. I'm glad I joined at the right time, I feel like now my career's future isn't as uncertain anymore.
I completed my English Language course from DukeUAE last month and I'm glad I chose them on my friend's recommendation. The one thing I liked was their supportive and encouraging approach. They taught each and every thing with a much managed and practical way, I was proficient at English in no time without feeling any burden at all.
State of the Art, professional Courses of Duke Training Centre has earned me my dream job. I had training with different training centres in Abu Dhabi and other emirates but Duke's Faculties have unmatched parallels in the entire UAE.