Graphic Designers of all levels, from beginner to advanced require a certain skill-set up their sleeve to be successful in the field of graphic designing and if they fail to acquire these skills they will never be able to make it in the industry.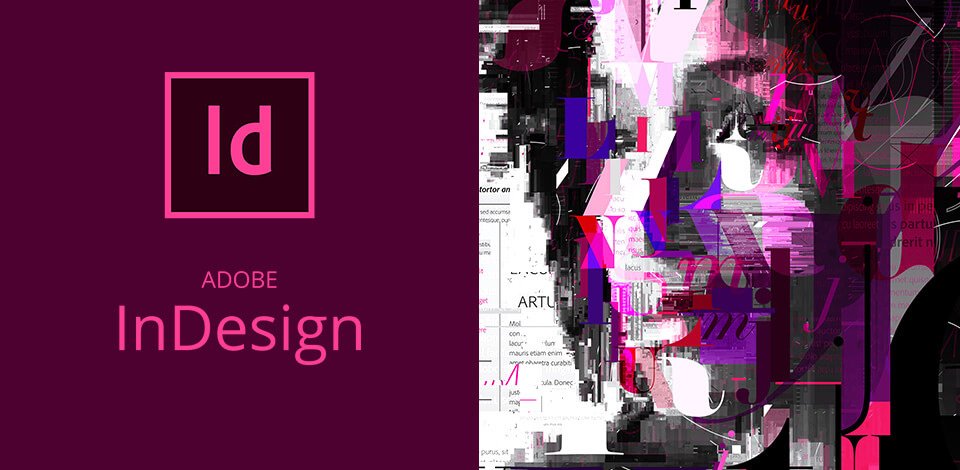 If you think you've got the passion to become a well versed graphic designer and earn what your time's worth but don't know how to achieve this goal, then we are here to offer our help. We at Duke Training Centre offer this course in Adobe InDesign to train our students in the field of graphics designing.
As mentioned earlier, some specific skill-sets are required for success as a designer. One of these skills includes the operating of Adobe InDesign. It is a computer based application designed for creating graphics. If you are aiming to become a graphic designer then it is must that you learn Adobe InDesign.
Adobe InDesign is widely used to design posters, flyers, brochures, magazines, newspapers, and books. It is software must to learn to become a professional graphic designer.
Features of Adobe InDesign
Adding and removing Layers
Varying page sizes
Auto column balancing
Drag-and-drop anchored objects
Working With Captions and Text
Cloud Libraries capabilities
Open Type enhancements
Arrowhead scale control
Animate CC integration
Creative Cloud Assets improvements
Market Value/Benefits
Infinite Diversity:
The designing industry is ever-changing, making it a diverse field. It means that you would not be stuck with the same old ways but you might be able to come up with your own way of creating/designing graphics. This in turn adds fun and innovation to your work and you will be able to work freely and creatively.
Handsome Income:
You might come to earn thousands from your job as a graphic designer since this talent is scarce in the industry and companies pay huge amount of money to its designers.
Freelance from home:
The best part of working as a graphic designer is that you will be able to work from your home. You get to freelance from your home and earn decent money out of it.
Get Hired Overseas:
There will always be a possibility for you people to get hired overseas in a big animation studio, which will happen if you are well trained in the field.
Course Outline
1 – Getting Started with InDesign
Identify Components of the InDesign Interface
Customize the InDesign Interface
Use the Navigation Controls
Set Preferences
2 – Designing a Document
Create a New Document
Add Text to a Document
Add Graphics to a Document
3 – Customizing a Document
Format Characters and Paragraphs
Apply Colors, Swatches, and Gradients
Create and Apply Styles
4 – Working with Page Elements
Arrange and Align Objects
Use Layers
Transform and Manipulate Objects
Thread Text Frames
Edit Text
5 – Building Tables
Create a New Table
Modify a Table Structure
Format a Table
6 – Preparing a Document for Delivery
Resolve Errors in a Document
Print a Document
Package a Document
Export Files for Printing
Export Files for the Web
Course Objectives
In this course, you will use Adobe InDesign CC to create and deliver professional looking printed and interactive documents. You will:
Navigate the InDesign interface.
Create a new document.
Customize a document using color, swatches, gradients, and styles.
Manage page elements.
Add tables.
Prepare documents for deployment.
Why Choose Us?
We offer our students with teachers of years of experience at hand to ensure maximum learning outcome.
We have labs equipped with state of the art machinery and tech to ensure a worthwhile user experience.
We also provide backup generator facility to offer non-interrupting teaching and learning.
We have trained our faculty to answer your every call and help you in times of need, no need to be shy to ask for help.
We also offer permanent job opportunities to the top students of our class.
Join us today to get a head start for your career as a designer with the promise of a better future.
Testimonials
I had an excellent experience with Duke Training Centre's NEBOSH Process Safety Management course. The trainers were highly knowledgeable and provided practical examples that helped me to understand the concepts better. The training center also provided great support, and I felt well-prepared for the exams. Thanks to Duke Training Centre, I now have a deeper understanding of process safety management.
The NEBOSH Health and Safety at Work course at Duke Training Centre exceeded my expectations. The trainers were engaging, and the course content was relevant to my job. Thanks to the knowledge and skills I acquired, I have identified and mitigated potential hazards in my workplace.
I highly recommend Duke Training Centre for NEBOSH courses. The trainers are knowledgeable and experienced, and the course content is up-to-date and relevant. The training center also provides a conducive learning environment that makes learning enjoyable
The NEBOSH International Diploma course at Duke Training Centre was challenging, but it was worth the effort. The course content was comprehensive, and the trainers provided excellent support throughout. Thanks to the practical skills and knowledge I acquired, I have been able to make a significant impact in my workplace.
I am grateful for the knowledge and skills I acquired during my NEBOSH International General Certificate course at Duke Training Centre. The trainers were experienced and engaging, and the course materials were well-structured. Thanks to Duke Training Centre, I now feel confident in my ability to ensure safe working practices within my workplace.