PROBLEM SOLVING AND DECISION MAKING TRAINING
In the workplace, you'll need to make decisions and resolve problems frequently. And while many of your decisions are not so important, some are potentially life changing. So learning how to use effective strategies and tools will help you to make the right decisions at the right time.
The Duke's Training on Problems Solving and Decision Making Training Course provides you with skills such as problem solving techniques and models, organising methods, ways to conduct research, identifying options to achieve accurate decision-making and problem solving.
This highly valuable and effective training course is now available @ Duke Training Centre.
FOREWORD
Correct and timely decision-making can be done using specific techniques and enhanced knowledge of the self and situations. During this Decision Making Training Course, participants receive training in applying problem solving techniques to help decision making, identify appropriate solutions, use creativity, evaluate situations and people, predict outcomes and more.
Having a process to work through can take the anxiety out of problem-solving and make decision-making easier. By using best practice techniques you can learn to be more effective when problems arise and be more efficient when solving those issues.
OUTCOMES
After completing this course, participants will have learned to:
Apply problem-solving steps and tools
Analyse information to clearly describe problems
Identify appropriate solutions
Think creatively and be a contributing member of a problem-solving team
Select the best approach for making decisions
Create plans for implementing, evaluating, and following up
Avoid common decision-making mistakes
Make correct and timely decisions
Use problem-solving model and toolkit
Use SWOT Analysis
Make good group decisions
Testimonials
Had a great Experience with you guys. I would recommend DukeUAE to people who need IT Training, or for any other course. The time I spent there was all worth it.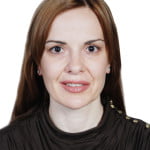 Duke Training Centre has been a pioneer in providing quality technical and practical education in the private sector in UAE. I received excellent training from Duke's trainers who are extremely professional. I would highly recommend Duke Training Centre for professionals seeking an upgrade in their technical and professional skills.
I found the experience extremely helpful. I'm totally confident with my Marketing and Management skills now, thanks to Duke UAE. I'm glad I joined at the right time, I feel like now my career's future isn't as uncertain anymore.
I completed my English Language course from DukeUAE last month and I'm glad I chose them on my friend's recommendation. The one thing I liked was their supportive and encouraging approach. They taught each and every thing with a much managed and practical way, I was proficient at English in no time without feeling any burden at all.
State of the Art, professional Courses of Duke Training Centre has earned me my dream job. I had training with different training centres in Abu Dhabi and other emirates but Duke's Faculties have unmatched parallels in the entire UAE.