German Language originates from Germany .It has insignificantly various regulated modifications. German language is a vast phraseology which consists of diverse varieties all across Europe. German language is language official in most of the Europe but it is not that widely spoken. It is one of the most learning languages on the internet and comes at the third place spoken internationally. Moreover it is the fifth language in marketing of new books in world recognized as German language. It is commonly verbalized in Germany, Austria and Switzerland.
Germany is one of the most trading countries which are visited by many international agents and practitioners. It also has some globally recognized universities as well. It is found as the most interesting language to learn as it became popular on social sites.
What will you learn?
Duke Training Centre will make you learn various verbal and literature proficiencies of German language. German classes in Dubai will enable you to improvise your vocal coordination and writing abilities of the desired language. You will not only get hands on the language but could also be able to speak and communicate in the respective language with other German people. We will teach noun inflection, verb inflection, and order of words, grammar and speaking ways to make you able to understand the language in a better way.
Prerequisite or Relevant Knowledge
Any individual who interests in learning German language is invited to take this course and move forward to learn this language. No secondary education is required except little primary education as a knowhow of what is a language.
Who should attend?
The person who wants to visit German places should attend this language course for his command on the language. Whether for career building or for interests, this language is suitable for its intriguing structure. Every person who needs to acquire his decisions in German environment should take this option. As Germany is a famous country, there are many interests to learn this language and makes people stunned by the speaker. Course Outline
1. History

2 Germany

The Austrian Empire
Standardization
Geographic distribution

3. Europe and Asia

German Sprachraum
Outside the Sprachraum

4. Africa

Namibia
South Africa
North America
South America

5. Co-official statuses of German or German varieties in Brazil

Oceania
German as a foreign language

6. Standard German

Varieties of Standard German

7. Dialects

8. Grammar

Noun inflection
Verb inflection

9. Verb prefixes

10. Auxiliary verbs

Modal verbs
Multiple infinitives

11. Vocabulary
12. Orthography

Present
Past
Reform of 1996

13. Phonology

Vowels
Consonants

Consonant spellings
Consonant shifts

14. Literature
15. German loanwords in the English language
16. Organizations

Goethe-Institute
Verein Deutsche Sprache
Deutsche WelleImpact/Benefits of this Course

This course will help to have full command on German language and be able to speak and write it in any manner. This can benefit the respective learner in financial way as there are many jobs acquiring German language also. It also makes visit to Germany and many foreign countries quite easy and helps exploring the related environment immensely.

At Course Completion

After the course completion this will help the respective candidate to functionalize his purpose of learning.
He will be able to interact in a well manner in German environment and will be commanding well on this
language. He could also find ways to earn through this language by travelling to different abroad
countries.

Why Duke Training Centre?

Duke Training Centre coaching center is working since 2007 providing their candidates with every facility
to learn the desired course he choose. We ensure every learner to make it through his best by
understanding and utterly attaining his specific course. We target each and every singular person to
emphasize the mandatory language. This makes our training better every time and we make sure to
satisfy everyone learning under our academy.

Recentrly prospective candidates asked below Questions.

How long should you do German volume training?
Does German volume training really work?
How effective is GVT training?
How long should you do GVT for?
Testimonials
Had a great Experience with you guys. I would recommend DukeUAE to people who need IT Training, or for any other course. The time I spent there was all worth it.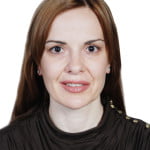 Duke Training Centre has been a pioneer in providing quality technical and practical education in the private sector in UAE. I received excellent training from Duke's trainers who are extremely professional. I would highly recommend Duke Training Centre for professionals seeking an upgrade in their technical and professional skills.
I found the experience extremely helpful. I'm totally confident with my Marketing and Management skills now, thanks to Duke UAE. I'm glad I joined at the right time, I feel like now my career's future isn't as uncertain anymore.
I completed my English Language course from DukeUAE last month and I'm glad I chose them on my friend's recommendation. The one thing I liked was their supportive and encouraging approach. They taught each and every thing with a much managed and practical way, I was proficient at English in no time without feeling any burden at all.
State of the Art, professional Courses of Duke Training Centre has earned me my dream job. I had training with different training centres in Abu Dhabi and other emirates but Duke's Faculties have unmatched parallels in the entire UAE.