What you will learn?
Microsoft office is a suit of software developed by Microsoft. In this course you will learn MS Word, MS Excel, MS Access, MS PowerPoint and MS Outlook. You will learn how to create spreadsheets, charts, make slides for presentations, how to add images and animations in your slides and how to make them attractive by using different styles and themes. You will learn how to manage your data in table forms and create database that is secure. You will learn how to manage your data and send emails. Along with that you will learn how to write and format your information and create documents. You will get the insight into Microsoft office applications.
Prerequisite or Relevant Knowledge
You should have a basic knowledge and experience of usinga computer.
Who should attend?
Anyonewho deals with data and document handling should attend this course; who wants to learn the whole MS Office suit.
Course Outline
Microsoft Office Access:
Database Concepts
What is a database?
Database examples
What is a relational database?
What is a table?
Access performance issues
Indexes
Data validation
Table level validation
Relationships and referential integrity
Relationships
Field types
Referential integrity options
Join types
Using Lookups for referential integrity
Multi-table datasheet view
Building and modifying forms
Using advanced forms features
The form work surface
Creating a calculated control
Adding a graphic to a form
Multi-table forms
Using the Subform control
Switchboard forms
Advanced queries
Filtering query results
Parameter queries
Creating summary queries
Formatting query output
Query join types
Self joins and aliases
Cross joins
Access and the Internet
Using hyperlinks
Using hyperlinks in forms
Exporting datasheet views to HTML
Data access pages
Action queries
What is an action query?
Planning an action query
Make table queries
Append queries
Delete queries
Update queries
Producing reports
Applying sorting and grouping to reports
Performing calculations on reports
Adding a graphic to a report
Using the sub-report control
Modifying section properties
Using the Chart Wizard
Database Management Tools
Setting a database password
Sharing a database
Start-up options
Splitting a database
Access Macros
What is a Macro?
Creating a Macro
Running a Macro
Using Macros with events
Macro examples
Microsoft Office Excel:
Getting Started With Excel
Starting Excel
Selecting the Blank Worksheet Template
The Excel Cell Referencing System
Entering Numbers and Text
Default Text and Number Alignment
Summing a Column of Numbers
Entering a Date
Worksheets and Workbooks
Saving a Workbook to Your Hard Disk
Closing a Workbook
Creating a New Workbook
Opening a Workbook
Opening a Recently Used Workbook
Pinning Files and Folders
Switching between Workbooks
Saving a Workbook Using another Name
Saving a Workbook Using a Different File Type
Getting Help within Excel
Searching For Help
The Help 'Table of Contents'
Printing a Help Topic
Alt Key Help
Using Other Excel Templates
Manipulating Rows and Columns
Copying a Cell or Range Contents within a Workbook
Deleting Cell Contents
Moving the Contents of a Cell or Range within a Workbook
Editing Cell Content
Undo and Redo
Copying Data between Worksheets (Within the Same Workbook)
Moving Data between Worksheets (Within the Same Workbook)
Moving Data Worksheets (Between Different Workbooks)
Copying Data between Worksheets (In Different Workbooks)
AutoFill
Copying a Data Range Using AutoFill
Sorting a Cell Range
Searching and Replacing Data
Worksheets
Switching between Worksheets
Renaming a Worksheet
Recommended Techniques with Naming Worksheets
Inserting a New Worksheet
Deleting a Worksheet
Copying a Worksheet within a Workbook
Moving a Worksheet within a Workbook
Copying or Moving Worksheets between Workbooks
Font Formatting within Excel
Font Formatting Options
Font Type
Font Size
Bold, Italic, Underline Formatting
Cell Border Formatting
Formatting the Background Color
Formatting the Font Color
Alignment Formatting
Horizontally Aligning Contents in a Cell Range
Centering a Title over a Cell Range
Cell Orientation
Text Wrapping within a Cell
Aligning Cell Contents Vertically
Format Painter
Number Formatting
Number Formatting
Decimal Point Display
Applying and Removing Comma Style Formatting (To Indicate Thousands)
Currency Symbol
Date Styles
Percentage
Formulas
Creating Formulas
The Easy Way to Create Formulas
Copying Formulas
Operators
Using Operators in Formulas
Formula Error Messages
Relative Cell Referencing within Formulas
Absolute Cell Referencing within Formulas
Functions
What Are Functions?
Common Functions
Sum Function
Average Function
Max Function
Min Function
Count Function
The Counta Function
The Countblank Function
What Are 'If Functions'?
Using the If Function
Charts
Inserting a Column Chart
Inserting a Line Chart
Inserting a Bar Chart
Inserting a Pie Chart
Resizing a Chart
Deleting a Chart
Chart Title or Labels
Changing the Column, Bar, Line or Pie Slice Colors in a Chart
Modifying the Legend Fill Color
Changing the Chart Type
Modifying Charts Using the Layout Tab
Copying and Moving Charts within a Worksheet
Copying and Moving Charts between Worksheets
Copying and Moving Charts between Workbooks
Microsoft Office Word:
Introduction to Word
What is Word?
How to Open a Document
Changing Views
Navigating Documents
How to Create Documents
Using Templates
Saving Documents
How to Close Documents
Creating and Editing Text
Entering Text
How to Select Text
Moving and Copying Text
Using Repeat, Undo, and Redo
Using AutoCorrect
Inserting Symbols
Inserting Fields
Formatting Text
Introduction to Formats and Styles
Applying Font Formats
Text Alignment
Changing Indents and Spacing
Working with Tabs
Applying Styles
Modifying Styles
Revealing and Clearing Formats
Using the Format Painter
Designing Page Layouts
Exploring Page Layout Options
Changing Margins
Adding Sections and Page Breaks
Creating Columns
Adding Bullets and Numbering
Applying Borders and Shading
Working with Graphics
Inserting Pictures
Resizing and Moving Pictures
Inserting Shapes
Using WordArt
Adding Text Boxes
Creating Charts
Inserting SmartArt enhanced
Creating and Formatting Tables
Creating a Table
Converting Text to a Table
Formatting a Table
Modifying the Table Layout
Using Table Templates
Refining Document Content
Exploring the Research Task Pane
Using the Thesaurus
How to Find and Replace Text
Correcting Spelling and Grammar
Using Word Count
Working with Document Properties
Adding a Hyperlink
Collaborating on Documents
Adding Comments Co-Authoring
Tracking Document Changes
Reviewing Tracked Changes
E-Mailing Documents for Review
Combining Reviewed Documents
Using the Document Inspector
Creating Folders
Printing and Converting Documents
Using Print Preview Screenshot Capture/Insert
How to Print Documents
Printing Envelopes and Labels
How to Save Documents in Different Formats
Saving Documents as Web Pages
Converting Word 97-2003 Documents
Microsoft Office Outlook:
Introduction to Outlook
What is Outlook?
Using the Navigation Pane
Working with Folders
Exploring the Inbox
Reading Your E-Mail
Replying to an E-Mail Message
Forwarding a Message
Sending a New Message
Adding an Attachment
Viewing Sent Items
Managing Messages
Flagging Messages for Follow Up
Using Multiple E-Mail Accounts
Adding a Signature
Formatting Messages
Setting Message Priorities
Setting Delivery Options
Using the Rules Wizard
Printing Your E-Mail
Saving Messages
Maintaining Contacts
Adding Contacts
Viewing Contact Information
Modifying and Deleting Contacts
Creating a Distribution List
Sending a Message to a Contact
Using Outlook to Call a Contact
Tracking Contact Activities
Printing Contact Information
Exporting Contact Information
Coordinating Calendars
Viewing Calendar Information
Scheduling Appointments
Adding Recurring Appointments
Exploring Calendar Settings
Planning a Meeting
Scheduling a Meeting
Responding to Meeting Requests
Publishing Your Calendar
Scheduling Tasks
Creating Tasks
Using the Task Form
Viewing Tasks
Assigning Tasks to Others
Responding to Task Requests
Delegating Tasks to Others
Using the Journal
Manually Recording Journal Entries
Viewing Journal Entries
Organizing Information
Keeping Notes
Managing Folders
Copying Items among Folders
Locating Items
Creating Categories
Arranging Items
Organizing Folders
Designing Custom Views
Microsoft Office PowerPoint:
Introduction to PowerPoint
What is PowerPoint?
Opening a Presentation
Changing Views
Using Grids and Guides
Saving and Closing a Presentation
Managing Files and Folders
Adding and Formatting Text
Creating a New Presentation
Entering Text on a Slide
Changing Text Formats
Using the Format Painter
Formatting Bullets
Aligning Text
Working with Tabs
Customizing Presentations
Using Templates
Adding a Slide
Changing a Slide Layout
Adding a Picture
Customizing Templates
Using the Slide Master
Adding Headers and Footers
Adding Speaker Notes
Arranging Slides
Working with Shapes and Pictures
Introduction to Drawing Tools
Inserting Shapes
Adding Text to Shapes
Formatting Shapes
Inserting and Formatting Picture Files
Arranging Objects
Adding an Action Button
Adding Objects and Effects
Adding a Table
Adding a Chart
Adding SmartArt
Adding a Hyperlink
Adding Transition Effects
Adding Animation Effects
Adding a Sound Clip
Outlining Proofing and Printing
Working in Outline View
Importing an Outline from Word
Finding and Replacing Text
Using Proofing Tools
Using AutoCorrect
Printing Your Presentation
Delivering Your Presentation
Creating a Custom Show
Rehearsing a Slide Show
Collaborating on Presentations
Packaging a Presentation
Running a Slide Show
Broadcasting a Presentation to the Web
Impact/Benefits of this Course
Microsoft Office is a basic requirement now days. No Matter which field you belong from it is important both for your personal and professional life.Most of the jobs have this requirement as a basic entry point. As a student this course will help you to manage your data properly and safely. MS Office is useful in everyday life. By learning MS office tools you can work and earn money by sitting at home.
Microsoft office provides the facility of auto correct, grammar checks and spelling checks. This is a very helpful feature because sometime we are in a hurry that we forget to recheck our piece of data.
At Course Completion
At course completion you get to know how to create documents, presentations, tables, spread sheets and emails. Along with that you will learn how to format them, use formulas over them, how to use different eye catching themes to make your data more attractive and presentable. You would be able to add and manage your contacts and schedule meetings and plans.You would be able to perform joins and queries on your database tables, how to filter and sort your data.
This learning will aid you in your daily life and also will add up into your caree
Why Duke Training Centre?
Duke Training Centre has the experience of training since 2007.Our mission is to provide the best and the latest knowledge to our students, to make them capable enough to start their own work. We provide the quality learning and are committed to deliver the right concepts. We believe in each and every one of our students that is why we focus on every individual
Testimonials
Had a great Experience with you guys. I would recommend DukeUAE to people who need IT Training, or for any other course. The time I spent there was all worth it.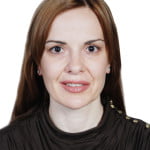 Duke Training Centre has been a pioneer in providing quality technical and practical education in the private sector in UAE. I received excellent training from Duke's trainers who are extremely professional. I would highly recommend Duke Training Centre for professionals seeking an upgrade in their technical and professional skills.
I found the experience extremely helpful. I'm totally confident with my Marketing and Management skills now, thanks to Duke UAE. I'm glad I joined at the right time, I feel like now my career's future isn't as uncertain anymore.
I completed my English Language course from DukeUAE last month and I'm glad I chose them on my friend's recommendation. The one thing I liked was their supportive and encouraging approach. They taught each and every thing with a much managed and practical way, I was proficient at English in no time without feeling any burden at all.
State of the Art, professional Courses of Duke Training Centre has earned me my dream job. I had training with different training centres in Abu Dhabi and other emirates but Duke's Faculties have unmatched parallels in the entire UAE.