Course Description
Leadership is a critical skill that every professional should possess to be successful in today's work environment. Developing your leadership skills goes beyond traditional assessments of your qualities and application of those results. New leadership concepts build on those insights help you uncover your mind-set, develop the passion you possess toward leadership and consequently become more productive and successful. This course will teach the practical skills you can apply to enhance your leadership skills. Recognizing who you are as a person is only the first step to developing into a powerful and effective leader.
Human resource manager training people about company and future prospects. Group of businesspeople sitting in meeting room and listening to the speaker. Leader man training his work group in a conference room.[/caption]
Who should attend
Managers and staff that would improve their productivity by becoming strong leaders in the organization.
Those who want to advance their professional development skills
What you will achieve
The ability to sharpen your leadership mind set and apply it
Learn methods to increase your risk taking ability
Assess your leadership passion qualities and practice methods to enhance them
Ability to productively observe model outstanding leaders
Master leadership motivation techniques and learn to apply them
Ability to inspire and empower others as a leader.
What you will learn
Recognize your leadership Mind Set — learn how to use it to increase your productivity
Accept and leverage Leadership Risks — learn strategies to overcome them
Identify your Leadership Passion Qualities — learn methods to improve them
Learn to apply the Success Principles — use by outstanding leaders
Master Leadership Motivation — and also learn to delegate when you can
Learn proven lessons — how to inspire and empower others.
About Duke Training Centre
Duke Training Centre came into working since 2004. This institute has been a pioneer in providing quality technical and practical education in the private sector in UAE. We at the Duke Training Centre are always into providing the options to you for the excellence in your career. Duke Training Centre has an unrivaled notoriety for conveying and composing abilities for preparation that works. Since we began in 2000, we've offered more than 30,000 individuals some assistance with producing top notch business tactics, through our courses for groups and people. They get in touch with us from blue-chip organizations, government offices, law offices, colleges, philanthropies and many other practical fields.
Testimonials
Had a great Experience with you guys. I would recommend DukeUAE to people who need IT Training, or for any other course. The time I spent there was all worth it.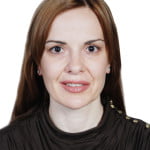 Duke Training Centre has been a pioneer in providing quality technical and practical education in the private sector in UAE. I received excellent training from Duke's trainers who are extremely professional. I would highly recommend Duke Training Centre for professionals seeking an upgrade in their technical and professional skills.
I found the experience extremely helpful. I'm totally confident with my Marketing and Management skills now, thanks to Duke UAE. I'm glad I joined at the right time, I feel like now my career's future isn't as uncertain anymore.
I completed my English Language course from DukeUAE last month and I'm glad I chose them on my friend's recommendation. The one thing I liked was their supportive and encouraging approach. They taught each and every thing with a much managed and practical way, I was proficient at English in no time without feeling any burden at all.
State of the Art, professional Courses of Duke Training Centre has earned me my dream job. I had training with different training centres in Abu Dhabi and other emirates but Duke's Faculties have unmatched parallels in the entire UAE.