What you will learn?
IELTS is an English learning course that will improve your vocabulary in English language. You will learn how to process information while reading and listening and extract what is required. You will increase your knowledge in problem solving and paragraph mapping .Your speaking skills will be also enhanced and you will develop a rich vocabulary.
IELTS classes in Abu Dhabi mussafah has four parts: Listening, Reading, Writing and Speaking. This IELTS Course in Abu Dhabi will cover all four.
Prerequisite or Relevant Knowledge
No official Prerequisites required.
Who should attend?
Those students who want to study abroad should attend IELTS training course in Abu Dhabi as it will help you in passing your IELTS exam with a very good score.
Also those you want to apply for Visaespecially for UK, IELTS is a basic requirement for them.
Course Outline
grammar and how to use it in authentic situations
speaking skills: pronunciation, fluency and appropriacy:
Explaining or describing about your favorite country, culture, hobbies.
Talking about future plans
Answering questions according to exam tasks.
writing skills, both formal and informal
Presenting information from diagrams, texts and tables.
Presenting arguments and discussing problems
reading
Academic magazines, journals, textbooks and newspapers.
listening skills
Listening in academic situation
Listening is social situation
Presenting arguments and discussing problems
knowledge and use of vocabulary
familiarization with the IELTS exam
techniques for answering exam questions
practice exams and interviews
Impact/Benefits of this Course
Students will learn skills that are required to give IELTS test.Students will gain confidence while communicating with their fellow employees or Boss at work. They will be able to give very knowledgeable presentations, interviews. Prepare written documents with right use of grammar and vocabulary. They will develop skills to listen critically in meetings and other places. Hence this course will be very beneficial for those who have a poor development in English language.
At Course Completion
At course completion Students will feel a very clear difference in the way they speak, listen, read and write English. They will now be eligible to appear for IELTS exam.
Why Duke Training Centre?
Duke Training Centre has earned its repute over time with experience in well researched training and organizational excellence. We offer high quality learning and education in a variety of different fields. Our clients are attracted towards us due to best service and management hat we provide.
We believe in delivering the right and latest knowledge and make sure that our students get the best out of it.
Testimonials
Had a great Experience with you guys. I would recommend DukeUAE to people who need IT Training, or for any other course. The time I spent there was all worth it.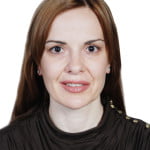 Duke Training Centre has been a pioneer in providing quality technical and practical education in the private sector in UAE. I received excellent training from Duke's trainers who are extremely professional. I would highly recommend Duke Training Centre for professionals seeking an upgrade in their technical and professional skills.
I found the experience extremely helpful. I'm totally confident with my Marketing and Management skills now, thanks to Duke UAE. I'm glad I joined at the right time, I feel like now my career's future isn't as uncertain anymore.
I completed my English Language course from DukeUAE last month and I'm glad I chose them on my friend's recommendation. The one thing I liked was their supportive and encouraging approach. They taught each and every thing with a much managed and practical way, I was proficient at English in no time without feeling any burden at all.
State of the Art, professional Courses of Duke Training Centre has earned me my dream job. I had training with different training centres in Abu Dhabi and other emirates but Duke's Faculties have unmatched parallels in the entire UAE.