Why will you learn?
English language (Beginner level to Advance) focus on FOUR important aspects of English i.e. Listening, Speaking, Reading and Writing. In this course you will learn; how to improve you're listening skills, enhancing your speaking skills, how to enable yourself in reading and well learned at writing skills. This course will increase your vocabulary. This course will make you well versed in English. You will be confident enough to speak, read and write well in English. After this Course you will have better command in communication.
Prerequisite or Relevant Knowledge
You should have basic knowledge of English. You should be capable of completing this course successfully.No age, gender and education restriction
Who should attend?
Students, Professionals related to any field can do this course for the enhancement of their academic and professional skills.
Course Outline
Listening Skills
What is listening?
What is hearing?
Difference between hearing and listening?
How to improve listening?
Cognition exercises to become effective listener
Speaking Skills
What is speaking?
Improving pronunciation skills
Development of oral skills
Making dialogues in conversation
Presentations on different topics
Reading Skills
Brain storming activities
Mind mapping
Enhancing imagination
Skimming
Scanning
Surveying
Intensive reading
Extensive reading
Comprehension reading
Writing Skills
What is a word?
What are vowels?
What is phrase?
Clause and its kinds
What is sentence?

According to meaning
According to structure

Parts of speech

Noun
Pronoun
Adjective
Verb
Adverb
Preposition
Conjunction
Interjection
Articles

Translation
Precise writing
Comprehension writing
Essay writing
Direct and indirect
Active voice and passive voice
Punctuations
Pair of words
Vocabulary Enhancement
Reading newspaper
Reading magazines
Articles reading
Reading books
Impact/Benefits of this Course
English is the most widely spoken language in the world. From this course, you will be able to communicate academically socially and globally. English is extensively used as a second language across the globe. This course will enable you to read every subject newspaper magazine and article written in English. It will increase your level of communication. Your language obstruction will be eliminated. Your speaking as well as writing hesitation will completely be finished.
At Course Completion
After completing this course, you will be well versed and well equipped in listening speaking, reading and writing. Along with this, you will have better communication skills because you have learned all the basics of English language. You will not have any hindrance in using English whether you are a student, a professional or related to all other walks of life. Your brain will be activated and you will start using English in daily routine as well as career building.
Why Duke Training Centre?
Duke Training Centrer has the experience of training since 2007. Our mission is to impart best and upto date  knowledge to our students in order to enable them to be confident enough to setup or excel in their career in a better way. We provide quality learning and aid  students to clear their concepts. As every individual is important to us so that's why we work very hard on them. We focus on polishing every ones skills.
Testimonials
Had a great Experience with you guys. I would recommend DukeUAE to people who need IT Training, or for any other course. The time I spent there was all worth it.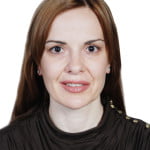 Duke Training Centre has been a pioneer in providing quality technical and practical education in the private sector in UAE. I received excellent training from Duke's trainers who are extremely professional. I would highly recommend Duke Training Centre for professionals seeking an upgrade in their technical and professional skills.
I found the experience extremely helpful. I'm totally confident with my Marketing and Management skills now, thanks to Duke UAE. I'm glad I joined at the right time, I feel like now my career's future isn't as uncertain anymore.
I completed my English Language course from DukeUAE last month and I'm glad I chose them on my friend's recommendation. The one thing I liked was their supportive and encouraging approach. They taught each and every thing with a much managed and practical way, I was proficient at English in no time without feeling any burden at all.
State of the Art, professional Courses of Duke Training Centre has earned me my dream job. I had training with different training centres in Abu Dhabi and other emirates but Duke's Faculties have unmatched parallels in the entire UAE.