Certified Information Security Manager (CISM) is a high-end certification provided by ISACA. ISACA is an international professional association focused on IT governance. CISM is a course that focuses on the knowledge of developing and managing an enterprise information system. CISM is all about Information and its security. The uniquely management-focused CISM certification promotes international security practices and recognizes the individual who manages, designs, and oversees and assesses an enterprise's information security.
CISM is internationally recognized and one of the highest paid jobs. For becoming CISM certified you need to pass the test by ISACA that's taken three times every year. More information about the CISM certification and exam can be found on the ISACA website.
To become certified, applicants must successfully pass a 200-question multiple-choice exam, which covers four content areas:
Information security management
Information risk management and compliance
Information security program development and management
Information security incident management
And for passing that test you need to prepare really well, that's where Duke Training Centre comes into play. Duke Training Centre is AUTHORIZED Testing Centre for CISM Exams and provides the complete knowledge and training that one needs to pass the CISM test. Our cism training center situated in Abu Dhabi Dhabi UAE, you can check for the location on our homepage.
Duke Training Centre has been spreading knowledge and training students to pursue their dreams since many years. Contact us now and get a chance to get trained from the most experienced professionals of the CISM field in UAE.
Prerequisites
Common pre-requisites to obtain this certification include five years security experience and appropriate educational background as well as a willingness to agree to the CISM Code of Professional Ethics.
Who should join CISM Course?
The certification is intended for information security managers, aspiring managers or IT consultants who support information security program management.
Certified Information Security Manager (CISM) course is a great fit for IT professionals looking to move up in their organization and advance their careers and/or current CISMs looking to learn about the latest trends in the IT industry.
Market Application/Benefits
The CISM develops, manages and overseas information security systems and is responsible for developing the best security practices.
The Internationally recognized CISM certificate is very strong and advance, a great addition to anyone's skillset.
CISM certification means higher earning potential and career advancement.
Some recent studies have consistently ranked CISM as one of the highest paying and sought after IT certifications.
The CISM is a highly coveted certification in the IT field now-a-days and can often bring faster advancement within an organization.
Course Outline
Introduction
Certified Information Security Manager (CISM) Course Intro
Certified Information Security Manager (CISM) Exam Module
Module 01 – Information Security Governance
An Introduction to Information Security Governance
The Role of Information Security within an Organization
Confidentiality, Integrity and Availability: The C-I-A Triad
Information Security Governance
Secure Network Design Concepts
Securing the Local Area Network (LAN)
Access Control Models
Cryptography
Hybrid Cryptography in SSL/TLS
Digital Certificates
Information Security Governance and the Law
Export/Import Restrictions
Module 02 – Risk Management
An Overview of Risk Management
Risk Related Definitions
The NIST 800-30 of Risk Assessment
Additional Risk Terms
Module 03 – Security Architecture
An Overview of Information Security Program Management
Security Models
Evaluation Criteria
Additional Evaluation Criteria
Technical Project Management
Module 04 – Information Security Management
An Overview of Information Security Management
Service Level Agreements
Configuration Management and Change Control
Monitoring and Auditing
Module 05 – Incident Response and Business Continuity
An Overview of Incident Response and Business Continuity
Intrusion Detection Systems
Security Incident Response
Business Continuity and Disaster Recovery
Business Continuity Sub-Plans
Recovery Strategies
Common Questions Asked on web about CISM ?
Is the CISM exam difficult?
How do I get CISM certified?
What is CISM course?
How much does CISM certification cost?
Why Choose Us?
Duke Training Centre has been around for many years, countless students have embarked on their journeys to glory from this very institution, we have a history of bringing dreams to life.
We have one of the most experienced and well-versed professionals of CISM in UAE.
We won't just give you lectures, we'll train you and equip you with the right set of knowledge and skills.
At Duke Training Centre we focus on every single student, because we believe that there are no bad students just inflexible teachers, every student has a different way to learn and adopt things, we make sure to give a personalized attention to every student.
Testimonials
Had a great Experience with you guys. I would recommend DukeUAE to people who need IT Training, or for any other course. The time I spent there was all worth it.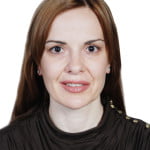 Duke Training Centre has been a pioneer in providing quality technical and practical education in the private sector in UAE. I received excellent training from Duke's trainers who are extremely professional. I would highly recommend Duke Training Centre for professionals seeking an upgrade in their technical and professional skills.
I found the experience extremely helpful. I'm totally confident with my Marketing and Management skills now, thanks to Duke UAE. I'm glad I joined at the right time, I feel like now my career's future isn't as uncertain anymore.
I completed my English Language course from DukeUAE last month and I'm glad I chose them on my friend's recommendation. The one thing I liked was their supportive and encouraging approach. They taught each and every thing with a much managed and practical way, I was proficient at English in no time without feeling any burden at all.
State of the Art, professional Courses of Duke Training Centre has earned me my dream job. I had training with different training centres in Abu Dhabi and other emirates but Duke's Faculties have unmatched parallels in the entire UAE.