Arabic Language belongs to the religion ISLAM and is the second most widely accepted language globally. One of the most precious books in the world QURAN consists of Arabic which is more efficiently understandable by Arabic listeners. This language is basically spoken in Saudi Arabia. Although this language is used in delivering many religious and knowledgeable lectures, broadcasts and social videos but is also famous for its classical linguistics .It is also extensively spoken and many workstations are representing this language.
What will you learn?
You will learn all the structure of Arabic language basically called "arbi" in Arabic. You will learn the writing, reading and pronunciation of Arabiclanguage. We will deliver the meaning along with words specified and train you with how to write Arabic words in particular. The complex format will be taught to the candidates and all information will be conveyed to the learners.
Prerequisite or Relevant Knowledge
Anyone who is interested in UAE Arabic language learning can choose this Spoken Arabic course in Abu Dhabi. There is no specific education or basic level study required for this.
Who should attend?
A person who is willing to go to Saudi Arabia or any NorthAfricancountry and live there should attend this course. Moreover if anyone is interested in commanding on this language based on religious importance and spreading its terms, he should do this course. Anyone who wants to build his career in accordance with Arabic language and visit countries for his knowledge must learn Arabic language completely.
Course Outline
History

Pre-Islamic Arabic and Arabic language
Pre-Islamic poetry and early Islamic literature
The Islamic conquests and Arabic language
Modern era

Classical, Modern Stand1 History

Pre-Islamic Arabic and Arabic language
Pre-Islamic poetry and early Islamic literature

Language and dialect

The Islamic conquests and Arabic language and spoken Arabic

Influence of Arabic on other languages
Influence of other languages on Arabic
Arabic alphabet and nationalism
Arabic and Islam
External history
Internal history
Dialects and descendants

Examples
Koine
Dialect groups

Phonology

Literary Arabic

Vowels
Consonants
Syllable structure
Stress
Levels of pronunciation

Full pronunciation
Full pronunciation with pause
Formal short pronunciation
Informal short pronunciation

Colloquial varieties

Grammar

Literary Arabic

Nouns and adjectives
Verbs
Derivation

Colloquial varieties

Writing system

Calligraphy
Romanization
Numerals

Language-standards regulators
As a foreign language
Arabic speakers and other languages
Impact/Benefits of this Course
This course will help understanding the precious book QURAN and work in North African and western Asian countries specifically Saudi Arabia. Moreover, a person will be able to understand Islam as a religion more and may use its knowledge in exploring this religion. This course also emphasize on interacting in Arabic language so it will be easy to speak, listen and communicate after completing this course.
At Course Completion
This course will make the respective learner capable of speaking Arabic language and understanding it. It will nourish his speaking and listening abilities of Arabic language. The person will be able to deliver, work and stay in Arabic countries and environments. Further moving the person could be able to explore this language and its religion and other environment more according to his interests. All people taking this course can work in Saudi Arabia and many other countries and fulfill their requirements.
Why Duke Training Centre?
Duke Training Centre enables the candidates interested in learning Arabic language to completely understand and command this language. As this training center is training since 2007, we focus on every individual's learning and ensure to make everyone capable to speak and understand particular language. We make sure to make a person an Arabic speaker, listener improving his learning abilities.
Testimonials
Had a great Experience with you guys. I would recommend DukeUAE to people who need IT Training, or for any other course. The time I spent there was all worth it.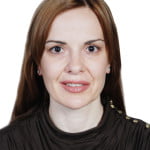 Duke Training Centre has been a pioneer in providing quality technical and practical education in the private sector in UAE. I received excellent training from Duke's trainers who are extremely professional. I would highly recommend Duke Training Centre for professionals seeking an upgrade in their technical and professional skills.
I found the experience extremely helpful. I'm totally confident with my Marketing and Management skills now, thanks to Duke UAE. I'm glad I joined at the right time, I feel like now my career's future isn't as uncertain anymore.
I completed my English Language course from DukeUAE last month and I'm glad I chose them on my friend's recommendation. The one thing I liked was their supportive and encouraging approach. They taught each and every thing with a much managed and practical way, I was proficient at English in no time without feeling any burden at all.
State of the Art, professional Courses of Duke Training Centre has earned me my dream job. I had training with different training centres in Abu Dhabi and other emirates but Duke's Faculties have unmatched parallels in the entire UAE.