In today's business environment, enterprises need to innovate in order to survive and flourish. Innovation, however, almost always involves risk. To maintain or attain their competitiveness, future-thinking enterprise leaders are increasingly recognizing the need for professionals who understand technology, and specifically how to implement and align effective risk management and control frameworks with their enterprise's business goals.
To help meet the rising demand for professionals with this critical blend of technical and business understanding, ISACA ® brought together its industry experts from around the globe to develop what is fast becoming the gold standard designation for risk management—the Certified in Risk and Information Systems Control TM (CRISC TM ) certification.
FUTURE PROOF YOUR CAREER SUCCESS
Types of risk may vary, but with its key role as an agent of innovation, technology has become the most critical risk factor for
today's enterprises. Since, conducting a risk assessment is not something a typical information technology education includes,
many IT professionals are lacking in knowledge that businesses increasingly deem imperative to determining their future success. The CRISC designation demonstrates to employers that the holder is able to identify and evaluate IT risk, and help their enterprise accomplish its business objectives. Since its inception in 2010, more than 20,000 professionals worldwide have earned the CRISC to affirm their business and IT risk management competence, and their ability to design, implement, monitor and maintain effective, risk-based information systems controls.
The CRISC certification ensures you are recognized as a professional with the skills and experience to provide
value and insight from an overall organizational perspective on both IT risk and control.
CRISC certification requirements are more than just passing an exam. They demand work experience across
at least two CRISC job practice domains.
Once you gain a CRISC certification, your enterprise can rely on your input to make effective risk-based decisions
and prioritize resources to areas that are most at risk.
CRISC's remaining job practice domains focus on information systems control design and implementation,
and control monitoring and maintenance.
The first job practice domains that CRISC focuses on provide the organizational framework for managing and
mitigating risk across business processes and technology.
Strong general computer controls constitute a prerequisite for the establishment of a reliable information systems
environment that effectively supports the enterprise's business objectives and reduces risk.
As a CRISC holder, you will be able to establish a common language to communicate within IT and to stakeholders throughout the enterprise about risk.
A CRISC certification affirms your ability to plan and implement appropriate control measures and frameworks that further
mitigate enterprise risk without stifling innovation.
CRISC DEMONSTRATES AN UNDERSTANDING OF BOTH TECHNOLOGY AND BUSINESS
The attainment of a CRISC has become a competitive advantage both for IS/IT professionals and the enterprises they serve. It establishes the holder's wide-ranging technical knowledge and ability to apply that knowledge to achieving broader enterprise goals in essential roles that include:
WHO SHOULD CHOOSE CRISC?
The CRISC certification was specifically createdIT Risk Management Professionals:
CRISC certification affirms you as one of the industry's most knowledgeable IT risk management professionals and offers a competitive advantage when seeking job growth.
SERVES AS A GLOBAL LIFELONG SYMBOL OF KNOWLEDGE AND EXPERTISE
With a CRISC certification, you can help enterprises build a greater understanding about the impact of IT risk and how it relates to overall risk.
The American National Standards Institute (ANSI) has accredited the CRISC certification program under ISO/IEC 17024:2012.
CRISC certification makes you highly valuable to enterprises seeking to manage IT risk as a critical component of the innovation process.
CRISC ranked #1 on the top six 2016 GRC certification list in CIO Magazine.
Control and Assurance Professionals
CRISC is multi-layered; in addition to its risk components, it demonstrates the holder's experience in design, implementation and maintenance of controls to mitigate risk.
CRISC certification establishes you as a knowledge leader and game changer within your organization on issues of information systems control.
For experienced professionals in risk and control
The Quarterly IT Skills and Certifications Pay Index (ITSCPI) from Foote Partners consistently ranks CRISC
among the most sought-after IT certifications and confirms that CRISC holders are among the most highly rewarded by employers.
The State of West Virginia Office of Information Security and Controls used CRISC job practice domains and task statements to develop a checklist for use in risk assessments for HIPAA compliance.
CIOs/CISOs and other Enterprise Leadership
More than 1,300 CRISC holders are CIOs, CISOs, or chief compliance, risk or privacy officers and over 600 are CEOs, CFOs or equivalent executives.
CRISC certification of key employees can help assure more effective overall risk management for the organization.
For risk and control professionals, which include:
IT professionals
Risk professionals
Control professionals
Business analysts
Project managers
Compliance professionals
Testimonials
Had a great Experience with you guys. I would recommend DukeUAE to people who need IT Training, or for any other course. The time I spent there was all worth it.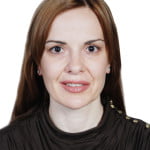 Duke Training Centre has been a pioneer in providing quality technical and practical education in the private sector in UAE. I received excellent training from Duke's trainers who are extremely professional. I would highly recommend Duke Training Centre for professionals seeking an upgrade in their technical and professional skills.
I found the experience extremely helpful. I'm totally confident with my Marketing and Management skills now, thanks to Duke UAE. I'm glad I joined at the right time, I feel like now my career's future isn't as uncertain anymore.
I completed my English Language course from DukeUAE last month and I'm glad I chose them on my friend's recommendation. The one thing I liked was their supportive and encouraging approach. They taught each and every thing with a much managed and practical way, I was proficient at English in no time without feeling any burden at all.
State of the Art, professional Courses of Duke Training Centre has earned me my dream job. I had training with different training centres in Abu Dhabi and other emirates but Duke's Faculties have unmatched parallels in the entire UAE.