What you will learn?
As a cisco certified Network Professional you are ready to manage local and wide area networks. You will be able to verify and implement security, voices, and videos. You will be able to implement Cisco IP routing, implement, trouble shoot and manage Cisco IP switched networks. Hence you can manage complex networks.
Prerequisite or Relevant Knowledge
For this you should have an experience of at least a year in networking or have a CCNA certification.
Who should attend?
Those who want to show their skills as a network engineer, technician, systems engineer or support engineer. Hence it is suitable for all those who want to manage medium to large networksand are internetworking or networking professionals.
Course Outline
CCNP Route:
Characteristics of Routing Protocols
Remote Site Connectivity
IPv6 Review and RIPng
Fundamental EIGRP Concepts
Advanced EIGRP Concepts
EIGRP for IPv6 and Named EIGRP
Fundamental OSPF Concepts 259
The OSPF Link-State Database
Advanced OSPF Concepts
Route Redistribution
Route Selection
Fundamentals of Internet Connectivity
Fundamental BGP Concepts
Advanced BGP Concepts
IPv6 Internet Connectivity
Fundamental Router Security Concepts
Routing Protocol Authentication
CCNP Switch:
Enterprise Campus Network Design
Switch Operation
Switch Port Configuration
VLANs and Trunks
VLAN Trunking Protocol
Traditional Spanning Tree Protocol
Spanning-Tree Configuration
Protecting the Spanning Tree Protocol Topology
Advanced Spanning Tree Protocol
Aggregating Switch Links
Multilayer Switching
Configuring DHCP
Logging Switch Activity
Managing Switches with SNMP
Monitoring Performance with IP SLA
Using Port Mirroring to Monitor Traffic
Understanding High Availability
Layer 3 High Availability
Securing Switch Access
Securing VLANs
Preventing Spoofing Attacks
Managing Switch Users
CCNP Trouble Shoot:
Introduction to Troubleshooting and Network Maintenance
Troubleshooting and Maintenance Tools
Troubleshooting Device Performance
Troubleshooting Layer 2 Trunks, VTP, and VLANs
Troubleshooting STP and Layer 2 Ether Channel
Troubleshooting Inter-VLAN Routing and Layer 3 Ether Channels
Troubleshooting Switch Security Features
Troubleshooting First-Hop Redundancy Protocols
Troubleshooting IPv4 Addressing and Addressing Technologies
Troubleshooting IPv6 Addressing and Addressing Technologies
Troubleshooting IPv4 and IPv6 ACLs and Prefix Lists
Troubleshooting Basic IPv4/IPv6 Routing and GRE Tunnels
Troubleshooting RIPv2 and RIPng
Troubleshooting EIGRP
Troubleshooting OSPF
Troubleshooting Route Maps and Policy-Based Routing
Troubleshooting Redistribution
Troubleshooting BGP
Troubleshooting Management Protocols and Tools
Troubleshooting Management Access
Additional Trouble Tickets
Impact/Benefits of this Course
You get to learn the fundamental EIGRP concepts, Fundament OSPF concepts how to redistribute route, how to select route, internet connectivity, BGP concepts. You get to learn about switch operations and BGP concept. You get to learn trouble shooting Cisco IP Switched Networks and much more.
So with all this you get more capable and your understanding about networking deepens.
These certifications will lead a positive impact on your CVs and in the eyes of recruiters
At Course Completion
CCNP certification is what recruiters are looking for. So this will help you in getting a better paid job and a great help if you are already working.
Why Duke Training Centre?
Duke training center has the experience of training since 2007.Our mission is to provide the best and the latest knowledge to our students.We provide the quality learning and are committed to deliver the right concepts.
After enrolling in CCNP at Duke Training Centre we ensure you that you will get better hold on the networking problems and will come up with better and applicable solutions
Testimonials
Had a great Experience with you guys. I would recommend DukeUAE to people who need IT Training, or for any other course. The time I spent there was all worth it.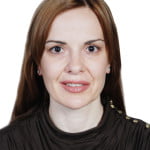 Duke Training Centre has been a pioneer in providing quality technical and practical education in the private sector in UAE. I received excellent training from Duke's trainers who are extremely professional. I would highly recommend Duke Training Centre for professionals seeking an upgrade in their technical and professional skills.
I found the experience extremely helpful. I'm totally confident with my Marketing and Management skills now, thanks to Duke UAE. I'm glad I joined at the right time, I feel like now my career's future isn't as uncertain anymore.
I completed my English Language course from DukeUAE last month and I'm glad I chose them on my friend's recommendation. The one thing I liked was their supportive and encouraging approach. They taught each and every thing with a much managed and practical way, I was proficient at English in no time without feeling any burden at all.
State of the Art, professional Courses of Duke Training Centre has earned me my dream job. I had training with different training centres in Abu Dhabi and other emirates but Duke's Faculties have unmatched parallels in the entire UAE.