Obtain the Leading AML Certification Worldwide!
Crash Course AML / ACAMS Training Course Outline
Duration of AML Training: 2 Days (Minimum 16 hrs)
Training Modules:
1. MONEY LAUNDERING / HAWALA INTRODUCTION
2. MONEY LAUNDERING – PROCESS & METHODS
Global Phenomenon, Tainted Money or Dirty Money, Washing of "Dirty" Money
Methods used for Money Laundering
Money Laundering – Case Studies
Role of Technology
3 Stages of Money Laundering
Sources of Tainted Money
Study on Hawala case
Effects of Money Laundering
3. STUDY OF FAMOUS AML CASES
4. LEGISLATION & INTERNATIONAL COOPERATION
Nokia Legislations against Money Laundering
Voda Financial Action Task Force (FATF)
Sharda Anti-Money Laundering Measures in India
Mehta RBI Guidelines regarding AML
Parikh Technology in AML Measures
5. KYC – KNOW YOUR CUSTOMER
Money Laundering Avoidance Software
Elements of Client Due Diligence
Client Acceptance Policies
Client Identification Procedures
Identification of Beneficial Ownership
Clients of Special Categories
Risk Based Approach
Periodic Review of KYC data
Day 2

6. KYC – OPERATING GUIDELINES
7. REPORTING OBLIGATIONS
Customer Profiling
Cash Transaction Reporting (CTR)
Opening Closure/ Monitoring of Accounts
Counterfeit Currency Reporting (CCR)
Suggested Safeguards
Suspicious Transaction Report (STR)
Credit Cards/Debit Cards/Smart Cards/Gift Cards
Non-Profit Organization Transaction Reports (NTRs) 'At Par' Cheque Facility
8. RECORD KEEPING & RETENTION OF RECORDS
9. TRANSACTION MONITORING
Transaction records
Approach of Banks for Monitoring of Transactions
Records of identification procedures
Essentials of Transaction Monitoring process
Authorized deposit-taking accounts
Transaction Level Monitoring and ongoing due diligence
AML/CTF programs
Methods of Monitoring
Correspondent banking
Suspicious Transaction Monitoring and Reporting
Remittance registration
Name Screening
10. INVESTOR EDUCATION:
PMLA Act & Anti Money Laundering Standards
Client Due Diligence
Client of special category
Obligations of security market intermediaries under Prevention 0f Money Laundering Act, 2002
Features: 
Flexible Timings
Affordable Fees
Experienced, Certified, Qualified and Professional Instructor.
Crash Course (2- Days also Available)
ONLINE Classes also Available.
LIMITED SEATS !
Benefits of CAMS Certification :
It provides the better understanding of the FRAUDS and Crime activities with an International Standard.

 Advice the Company from Money Laundering threats and minimizes Financial Crime Risks.
Roles in Achieving Senior Positions with Attractive Salaries.
Professional Role with an ever Increasing Level of Attention and Impact in the Business.
Opportunities in Review Operations Analyze Information and make Decisions.
Testimonials
Had a great Experience with you guys. I would recommend DukeUAE to people who need IT Training, or for any other course. The time I spent there was all worth it.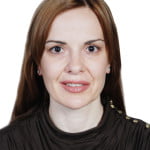 Duke Training Centre has been a pioneer in providing quality technical and practical education in the private sector in UAE. I received excellent training from Duke's trainers who are extremely professional. I would highly recommend Duke Training Centre for professionals seeking an upgrade in their technical and professional skills.
I found the experience extremely helpful. I'm totally confident with my Marketing and Management skills now, thanks to Duke UAE. I'm glad I joined at the right time, I feel like now my career's future isn't as uncertain anymore.
I completed my English Language course from DukeUAE last month and I'm glad I chose them on my friend's recommendation. The one thing I liked was their supportive and encouraging approach. They taught each and every thing with a much managed and practical way, I was proficient at English in no time without feeling any burden at all.
State of the Art, professional Courses of Duke Training Centre has earned me my dream job. I had training with different training centres in Abu Dhabi and other emirates but Duke's Faculties have unmatched parallels in the entire UAE.